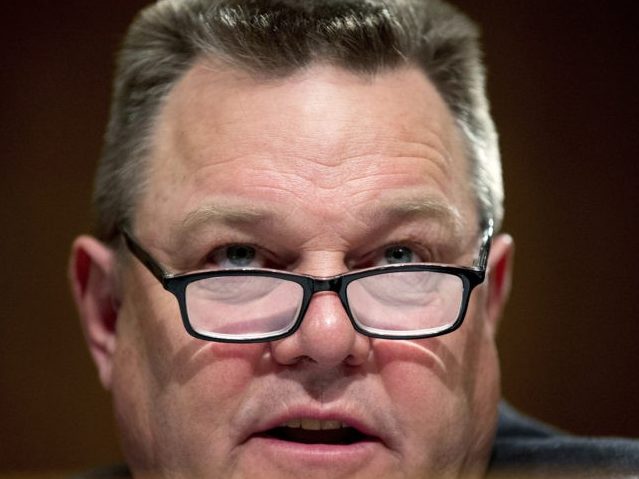 Sen. Jon Tester (D-MT) claims to be pro-Second Amendment but even a cursory glance at his record shows opposition to pro-gun Supreme Court nominees, support for Sen. Dianne Feinstein's gun control schemes, and a D-rating from the NRA.
Moreover, Tester is campaigning on a pro-hunting platform but has not had a Montana hunting license in six years.
Breitbart News reported that Tester voted with Sen. Chuck Schumer in opposition to pro-gun SCOTUS nominee Brett Kavanaugh. Moreover, he also voted with Schumer against President Trump's previous pro-gun nominee, Neil Gorsuch.
But he voted for both of Barack Obama's anti-gun nominees, Elena Kagan and Sonia Sotomayor.
On June 12, Breitbart News reported that Tester voted for a Feinstein gun control push that would have violated due process rights. The gun control centered on expanding background checks by incorporating the terror watch list into the National Instant Criminal Background Check System's prohibited purchasers list. This would have barred those accused, rather than those convicted, from purchasing guns.
And Tester has a D-rating from the NRA, just one letter grade above all-out failing. Yet he is campaigning as a pro-gun Democrat.
Tester's challenger, Republicans Matt Rosendale, has an A-rating from the NRA and is endorsed by the organization.
The Great Falls Tribune quoted NRA-ILA's Chris Cox saying, "As an ardent defender of the Second Amendment, [Rosendale] has always stood strong for the right to self defense and our nation's hunting and recreational shooting heritage."
AWR Hawkins is an award-winning Second Amendment columnist for Breitbart News, the host of the Breitbart podcast Bullets with AWR Hawkins, and the writer/curator of Down Range with AWR Hawkins, a weekly newsletter focused on all things Second Amendment, also for Breitbart News. He is the political analyst for Armed American Radio. Follow him on Twitter: @AWRHawkins. Reach him directly at awrhawkins@breitbart.com. Sign up to get Down Range at breitbart.com/downrange.
http://feedproxy.google.com/~r/breitbart/~3/anhDgr-p4L8/