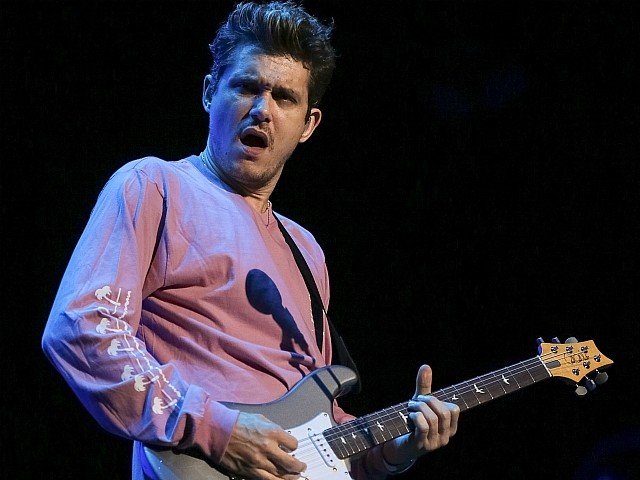 Singer John Mayer railed against masculinity and specifically what he called a "bullshit alpha male contract" that he says too many young men buy into during a concert in Baltimore Sunday.
"The idea that if you're a man, any woman you see, you should be able to get an erection–and when we don't, that's the trauma," John Mayer said. "I don't want it to be the male contract, but that's the contract, and we have to tear the contract up."
After the Grammy-winner finished his rant, someone in the audience could be heard asking him what the "male contract" is.
"What you're saying — what is the 'male contract' then? The male contract is to — between the ages of, whatever, puberty and college, to be instructed, to have a class, to have a voice of reason, taught to young men," Mayer said.
"You are not supposed to be able to do this to everything that moves, you are not entitled to be able to do this to everything that moves. This does not come naturally to a man, this does not come unnaturally to a man. You do not posses the universal ability to have any woman that you seek," the 40-year-old singer said before performing his hit song "Daughters."

Ironically enough, Mayer appeared as himself in the 2015 film Get Hard, and during one scene, before he sang "Daughters," joked about how he would "fuck anything."
"There's nothing I love more than making money–even chicks, or dudes. I'll fuck anything," Mayer said.
The "Love on the Weekend" singer has made other controversial sexual remarks in the past.
In 2010, Mayer described himself as having "white supremacist" sexual attractions, saying, "I've got a Benetton heart and a fuckin' David Duke cock."
http://feedproxy.google.com/~r/breitbart/~3/66GbXfZDGbQ/