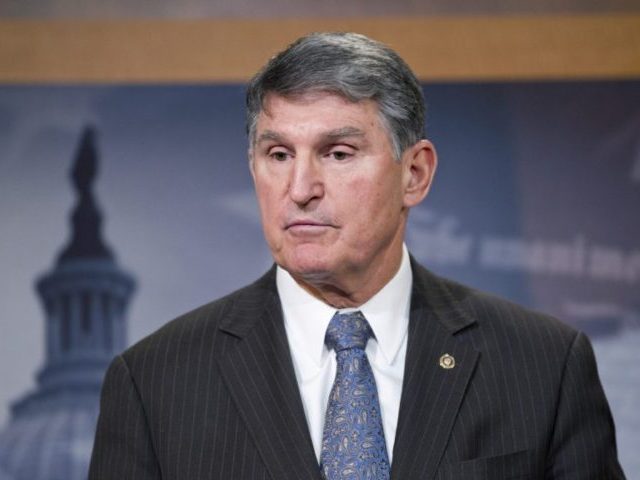 Sen. Joe Manchin (D-WV) signaled in an interview published Thursday that decades-old sexual misconduct allegations against Brett Kavanaugh will not play a major role in his vote on the judge's Supreme Court confirmation.
Manchin, a key Democrat swing vote, lamented the Senate Judiciary Committee's handling of its investigation into allegations against Kavanaugh, describing the previous few weeks as "horrible" and a "circus."
"I am looking at the gentleman as an adult from 22 to 53, thirty-one years of professional service," Manchin told Al-Jazeera. "I am looking at him as a father. As a person in a community, how he interacts with his community. I am trying to put the human side to it."
The red state Democrat made similar remarks told Fox News' Chad Pergram Wednesday afternoon.
"I'm just looking for some clarity."@Sen_JoeManchin reacts to the FBI's probe of the allegations leveled against Supreme Court nominee Brett Kavanaugh. pic.twitter.com/PqeENxHrB4

— Fox News (@FoxNews) October 3, 2018
Manchin's remarks come as Democrat Senators have begun ratcheting up criticism of the FBI's findings. Sen. Chris Coons (D-CT) expressed concern Thursday morning that the agency did not interview Kavanaugh or his first accuser, California psychology professor Christine Blasey Ford.
"Over the last couple of days, there's been a fair amount of back and forth about what we asked for, what was promised and now today we'll see what's delivered," Coons told CNN's New Day. "I'm concerned that if they never interviewed Dr. Christine Blasey Ford or her corroborating witnesses, if they never interviewed many of Judge Kavanaugh's classmates from Yale who came forward to be heard about the alleged incident with Debbie Ramirez, that this isn't the investigation I was hoping for."
On Wednesday, Sen. Dick Durbin (D-IL) criticized the FBI's decision to print just one copy of its report for panel members to view, a move presumably to limit leaks to the press. "Get this — one copy! For the United States Senate," Durbin said. "That's what we were told. And we were also that we would be given one hour for the Dems, one hour for the Republicans. Alternating. Bizarre, it doesn't make any sense."
According to the Wall Street Journal, the White House found no corroboration the allegations against Kavanaugh after reviewing the FBI's interview reports concerning the judge's past. On Wednesday, Senate Majority Leader Mitch McConnell filed a motion to cloture, a procedural move which will allow the full Senate to vote on the judge's confirmation on Saturday.
http://feedproxy.google.com/~r/breitbart/~3/XUQvgdpkmVs/