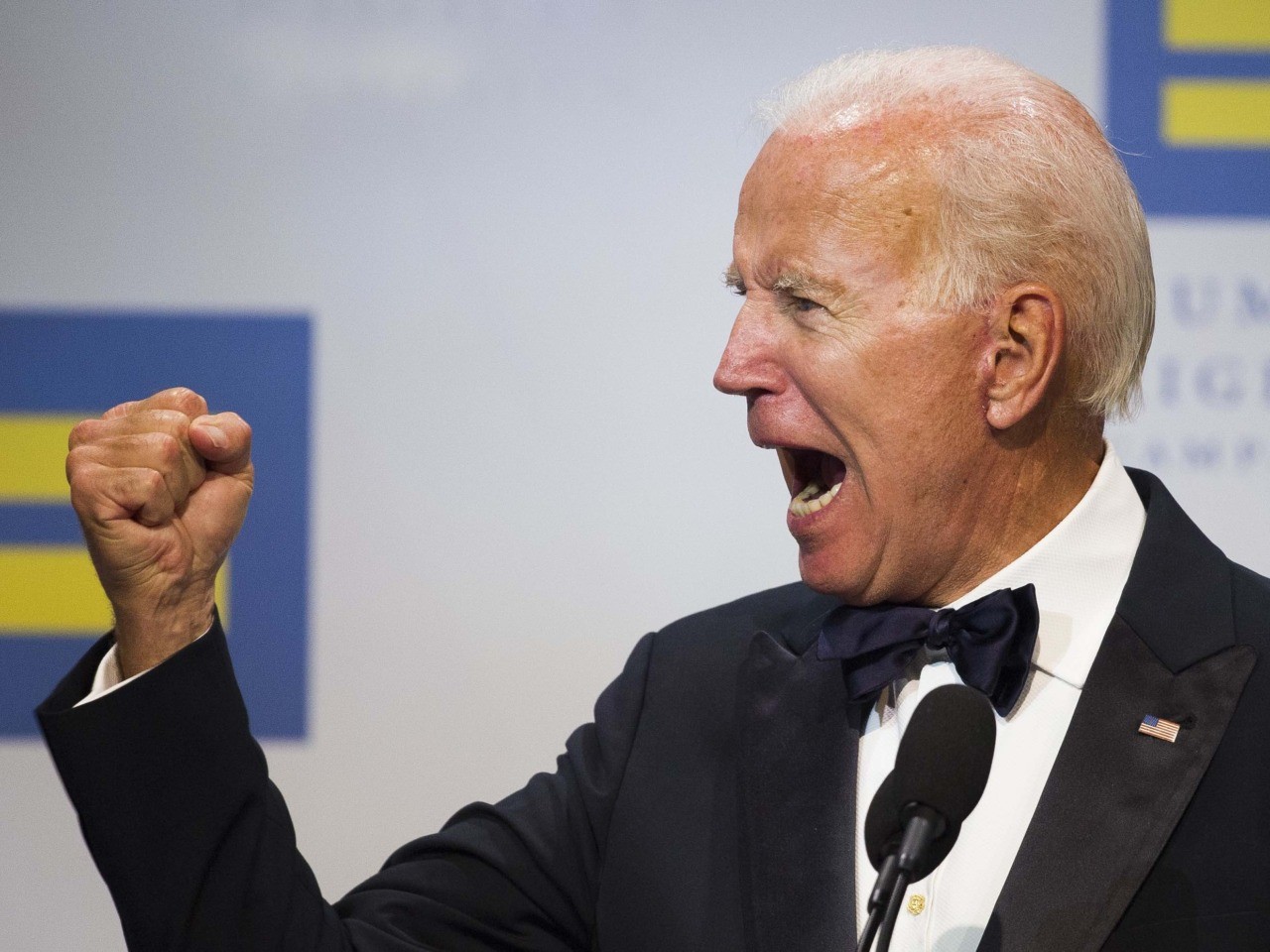 Former Vice President Joe Biden told gay rights activists at the Human Rights Campaign's annual dinner Saturday night that President Donald Trump "uses the White House as a literal, literal bully pulpit, callously exerting his power over those who have little or none."
His wife, Dr. Jill Biden, agreed, telling the audience that she and her husband "want to pick a fight" with bullies, leading Politico to speculate that the former Second Lady might run for president in 2020 even if her husband will not.
The original term "bully pulpit" was coined by President Theodore Roosevelt, in a time when "bully" was also synonymous with "very good."
Trump does use his White House perch — especially his Twitter account — to attack his critics. However, contrary to what Joe Biden claimed, he rarely attacks ordinary citizens.
The New York Times — which keeps a running tally of Trump's targets — confirms that Trump almost never attacks ordinary people. (The "exception" that proves the rule was his spat with Gold Star father Khizr Khan in 2016. Khan attacked Trump first — from the podium at the Democratic National Convention.)
Trump's targets are typically politicians, Hollywood stars, professional athletes, "fake news" journalists, and wealthy opponents from the business world. Moreover, Trump almost always counter-attacks, rarely attacking first.
President Barack Obama, in contrast, made a habit of attacking people who could not fight back — "exerting his power over those who have little or none."
A partial list includes:
Biden himself supported the efforts of left-wing sex columnist Dan Savage, whose "anti-bullying" campaign "It Gets Better" did not prevent him from bullying Christian high school students.
In March, Joe Biden said that he would "beat the hell" out of Trump if the two were in high school together.
Joel B. Pollak is Senior Editor-at-Large at Breitbart News. He is a winner of the 2018 Robert Novak Journalism Alumni Fellowship. He is also the co-author of How Trump Won: The Inside Story of a Revolution, which is available from Regnery. Follow him on Twitter at @joelpollak.
http://feedproxy.google.com/~r/breitbart/~3/46jrah6ljEU/