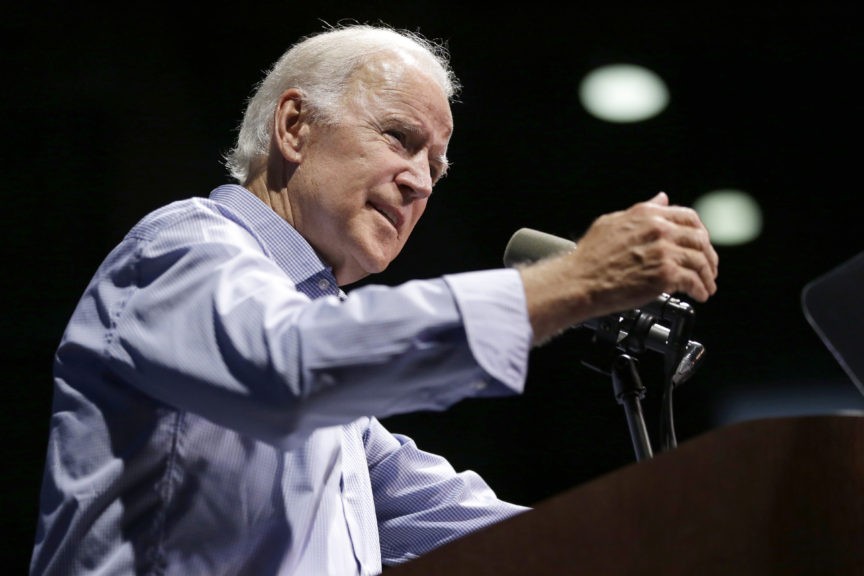 Former Vice President Joe Biden reportedly said on Tuesday evening that his age would be a "legitimate" and "relevant" issue in 2020 if he decides to challenge President Donald Trump for the White House.
"I think age is a totally legitimate thing to raise," Biden reportedly said at a Michigan event. "I think it's totally appropriate for people to look at me and say if I were to run for office again, 'Well God darn you're old.' Well chronologically I am old."
Biden reportedly added: "Every voter is entitled to know exactly what kind of shape you're in. You owe it to them. It's a legitimate question and so I think age is relevant."
Biden, who had a 20-point lead in CNN's most recent national Democratic presidential preference poll over Sen. Bernie Sanders (I-VT), has said he is not a candidate for president "at this point" and will make a decision after the midterms.
As CNN pointed out, "Biden is currently 75 years old, and if he runs for president in 2020, he would be 77 when the caucus and primary contests get underway."
Sanders is 77 and Sen. Elizabeth Warren (D-MA) is 69. Hillary Clinton's advisers have reportedly been telling her to keep her 2020 options open in case Biden decides to opt out. Clinton will turn 71 this year.
Trump is 72 years of age.
Biden reportedly told the crowd that his late son Beau would want him to run but added that "no man or woman should ask for your vote for president unless they with all your heart and soul can look you in the eye and say 'I promise you all my effort, all my attention, all, all my heart, all of my soul.'"
"And I'm not quite sure, I'm not sure quite sure I'm there yet," Biden reportedly added.
http://feedproxy.google.com/~r/breitbart/~3/JCIJ2QO2VTA/