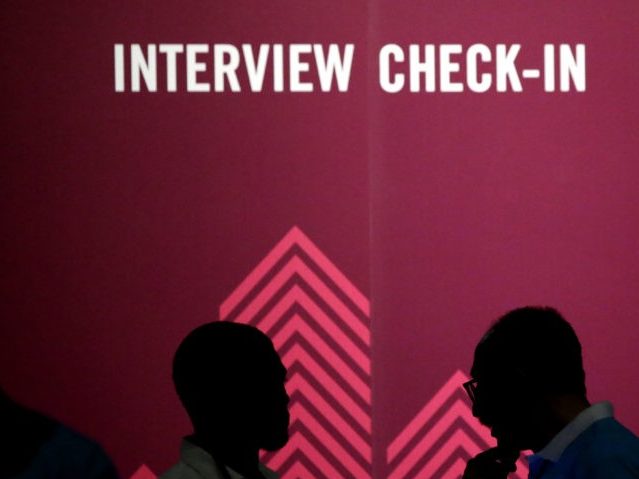 The number of U.S. workers filing new applications for unemployment benefits jumped 3,000 to a seasonally adjusted 224,000 in the week ended November 17, the Labor Department said Wednesday.
Initial jobless claims are a proxy for layoffs. They have been closely watched to see if the trade war might weigh on the U.S. labor market, which has been very robust for the past two years. Until recently, jobless had been at record lows. In recent weeks, however, jobless claims have been climbing.
Economists had forecast 215,000 new applications for jobless benefits last week. At 224,000 for the week, jobless claims came in above the range of estimates of economists surveyed by Bloomberg's Econoday.
In addition to the higher than expected number for last week, the prior week was revised up from 216,000 to 221,000.
Jobless claims can be volatile from week to week, and can rise or fall due to temporary conditions such as weather and fire. The four-week moving average of claims, considered a more reliable gauge of the labor market, rose last week to 218,500. While 2,000 above the prior week's average, that is still a low level of new claims.
Looking for a silver lining? The number of continuing unemployment benefit claims fell by 2,000 to 1,668,000 in the week ended November 10. Continuing claims are reported with a one-week lag.
http://feedproxy.google.com/~r/breitbart/~3/QhiAuabhY1w/