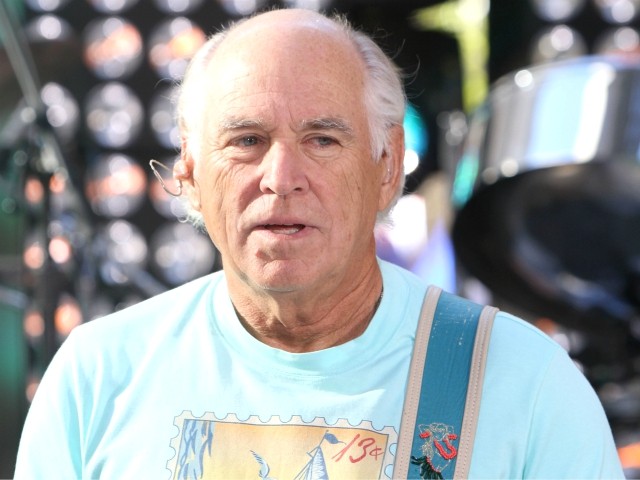 Rocker Jimmy Buffett is set to perform a fundraising event in Florida on Saturday in support of far-left Democratic gubernatorial nominee Andrew Gillum, as well as Democratic Senator Bill Nelson's re-election campaign.
Buffett, 71, will perform at 2:30 p.m. Saturday at Meyer Amphitheatre in downtown West Palm Beach, as part of an effort to "energize Democrats and Parrot Heads across the state" ahead of the upcoming midterm elections, Gillum's campaign announced.
The event is in support of Gillum's gubernatorial race against Rep. Ron DeSantis, as well as Sen. Nelson's third re-election campaign against the incumbent Florida Governor Rick Scott.
Buffett is no stranger to Democratic politics, having previously performed concerts in Palm Beach for Floridian Democrats such as 1998 gubernatorial nominee Buddy MacKay and the 2002 Democratic nominee Bill McBride.
In 2012, Buffett  performed for Barack Obama's re-election campaign against Republican Mitt Romney, charging people upwards of $500 to attend "A Musical Evening with Jimmy Buffett."
Last December, the "Margaritaville" singer serenaded the just-elected Democratic Senator of Alabama Doug Jones and his wife, just days after he defeated Republican candidate Roy Moore in a shock election victory.
According to polling averages compiled by Real Clear Politics, Gillum trails DeSantis by 6.7 points, while Nelson holds a two-point lead over Scott.
Follow Ben Kew on Facebook, Twitter at @ben_kew, or email him at bkew@breitbart.com.
http://feedproxy.google.com/~r/breitbart/~3/9_4pRacwN7c/