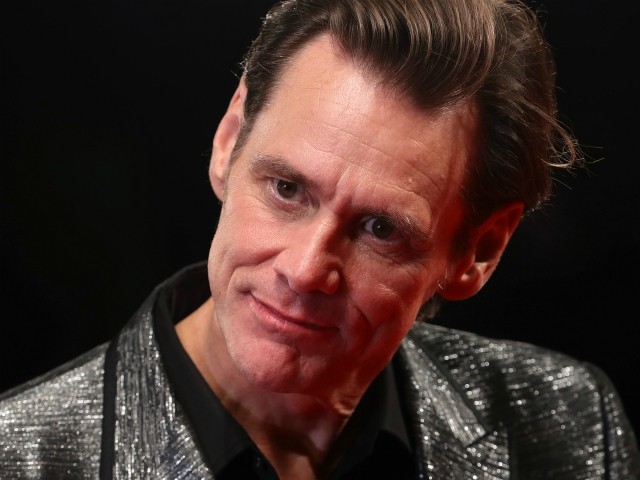 Actor Jim Carrey took another swipe at President Donald Trump on Saturday, describing him as a "traitor" while blasting his recently confirmed Supreme Court nominee Justice Brett Kavanaugh.
Moderating a panel at The New Yorker Festival on Saturday, Jim Carrey wasted no time in discussing the news of Kavanaugh's confirmation, which took place that afternoon after weeks of controversy and Democrat-led efforts to torpedo his nomination.
"Today is not the end of the world," he said, before urging people to vote in the upcoming midterm elections. "That is tentatively scheduled for November. But you can do something to change it!"
"We need to revisit presidential powers," Carrey said, presumably in reference to Trump's ability to now-nominate two conservative judges to the Supreme Court. "I don't think the founding fathers had a traitor in mind for the highest office."
On Saturday, Carrey shared an image of Dr. Christine Blasey Ford, a woman who came forward with uncorroborated claims of sexual assault against Kavanaugh, urging people to "avenge" her "real American heroism" in November's midterm election.
"Real American heroism," read the caption. "Dr. Ford risked everything to tell the truth about this privileged Kavanaugh goon. Avenge her in November."
Real American heroism. Dr. Ford risked everything to tell the truth about this privileged Kavanaugh goon. Avenge her in November. https://t.co/NrLGWEXcRi pic.twitter.com/lSPtmVUH4I

— Jim Carrey (@JimCarrey) October 6, 2018
At the festival, Carrey also revealed he has no interest in running for political office.
"No, not with my past," he told the audience.
Over the past two years, the 56-year-old actor has attracted attention for numerous drawings depicting Donald Trump, Republicans, and other political figures, many of which have been controversial.
Carrey explained that the artwork was his way of dealing with the "pain" inflicted by the Trump administration, who he has previously accused of "pushing the country towards suffering beyond all imagination."
"I feel feelings, and that's the only way I can deal with them is to turn them into something positive," he explained. "All pain equals art."
Follow Ben Kew on Facebook, Twitter at @ben_kew, or email him at bkew@breitbart.com.
http://feedproxy.google.com/~r/breitbart/~3/2O5sKKQ11ZQ/