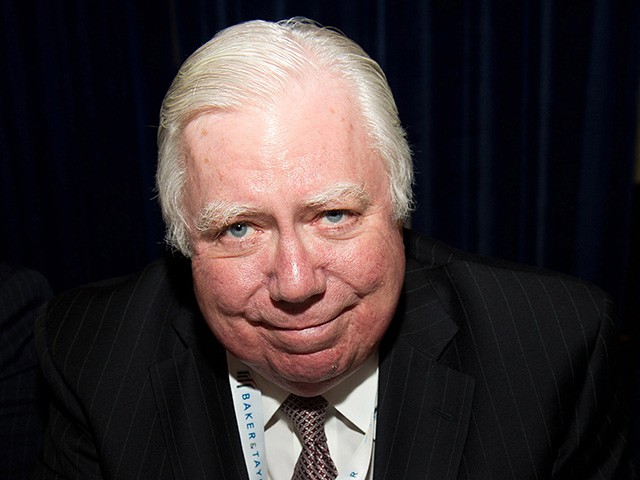 Former Infowars D.C. bureau chief Jerome Corsi is negotiating a plea agreement with special counsel Robert Mueller as part of a federal investigation into possible collusion between the Trump campaign and Russia.
On Friday, Corsi confirmed to The Associated Press he is in talks to reach a deal with prosecutors in Mueller's office and declined to discuss the matter further.
Mueller's team questioned Corsi as part of an investigation into Roger Stone's connections with WikiLeaks. American intelligence agencies have assessed that Russia was the source of hacked material released by WikiLeaks during the 2016 election that damaged Hillary Clinton's campaign.
In a video broadcast to his YouTube channel last month, Corsi said that he had met with Mueller's office for 40 hours and expressed concern he would face life in prison, adding that the interviews left his brain feeling like "mush."
"Trying to explain yourself to these people is impossible… I guess I couldn't tell the special prosecutor what he wanted to hear," Corsi told his viewers.
"Criminals are running the Department of Justice. My crime was that I dared to support Donald Trump," he added. "And that supporting President Trump, and since 2004 having written 20 books — I guess those were my crimes. I guess I'm going to prison for the rest of my life because I dared to oppose the deep state."
http://feedproxy.google.com/~r/breitbart/~3/wkCr3R1vuAg/