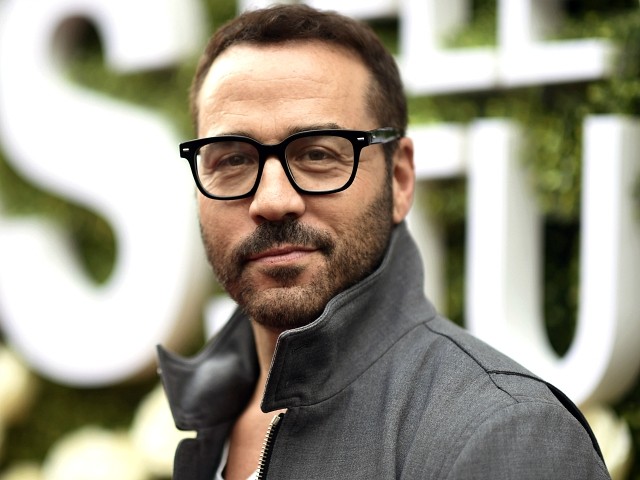 Entourage star Jeremy Piven on Saturday evening shocked attendees of a Hollywood charity event celebrating survivors of human trafficking and domestic violence, telling the crowd "fuck you all" after his jokes about sex and Justin Bieber were poorly received.
Appearing before the 9th annual Face Forward fundraising gala at the Beverly Wilshire Hotel, Piven reportedly launched into a series of tirades filled with "nonsensical" and "offensive material," offending the crowd, including attendees who were "scarred mentally and physically by acid attacks."
"During his brief stage appearances the star told jokes about sex acts, Justin Bieber and Kim Kardashian, rehearsing vulgar acting material with his mother and complaining about his niece. However the star, most famous for his role as Ari Gold on the hit show Entourage, was not happy that his material was greeted with very little laughter," the Daily Mail reported.
Frustrated by the chilly reception, Jeremy Piven is said to have shouted, "This is a tough room by the way. Tough room. Oh I knew it. I knew it. I just decided I'm doing a two-hour set because you're not giving me love. So f*ck you all!"
According to the British paper, it took all but "seconds" before the actor, embroiled in his own #MeToo scandal, lost the audience with his crude routine.
"Met a guy today who said, 'Bro I'm a big fan. I'm a douche bag because of you. Do they do this to all actors you guys?" Piven began. "Do they go up to the great Bryan Cranston, Walter White, and do say 'I sell meth and kill people because of you?' No they don't. 'Do they go up to Kim Kardashian and say, 'I do absolutely nothing because of you?' Do they go up to Justin Bieber and do they say, 'I'm a lesbian because of you.'"
In a bid to salvage whatever fleeting attention there was left, Piven began cracking jokes about his mother Joyce.
"Okay I grew up in a theater family. I ran lines with my mother. Until this very day I run lines with her. Whenever you see Entourage, note that every scene that I did, it was running with my mother," he began."I'm running lines with my mom. She's in the kitchen serving up some soup, doing her thing. I go, "You ready mom? Let's go run the scene."
Launching into an imitation of his famed character super agent Ari Gold, Piven quiped, "Have you had so much c** squirted in your face that you can't see what's right in front of you?"
"My mom says, "Go again. Let's go again. I need you to commit more to the c*m," Piven said, noting shortly after, "By the way, that is why I am still in therapy."
Considering past allegations of sexual assault against Piven, one unnamed gala attendee questioned why the actor was invited to perform. "People there were wondering why Jeremy was there at this very serious event," the attendee said. "He was surrounded by women who had been through abuse, domestic violence, mental torture from their partners and even acid attacks. The mood in the crowd was one of defiance."
As Breitbart News' Jerome Hudson reported, CBS ordered a truncated season run of Wisdom of the Crowd after Piven was fired from the crime drama following multiple allegations of sexual assault.
In an interview with the Toronto Star, Piven vehemently denied any wrongdoing and vowed to released the results of a plygraph test supporting his claim.
"The accusations, what they said, never happened," a defiant Piven told the Canadian newspaper. "Have I ever disrespected a woman or gone against her wishes? The answer is no."
"The truth of the matter is, I was lucky enough to grow up around strong and powerful women," he added. "My mom was not just an incredible figure in my life, she was my director. The last couple of years women have come up and told their stories of abuse and harassment. And I'm happy they've done that. But in my particular case, the accusations never happened."
http://feedproxy.google.com/~r/breitbart/~3/UkYlPJlfKEs/