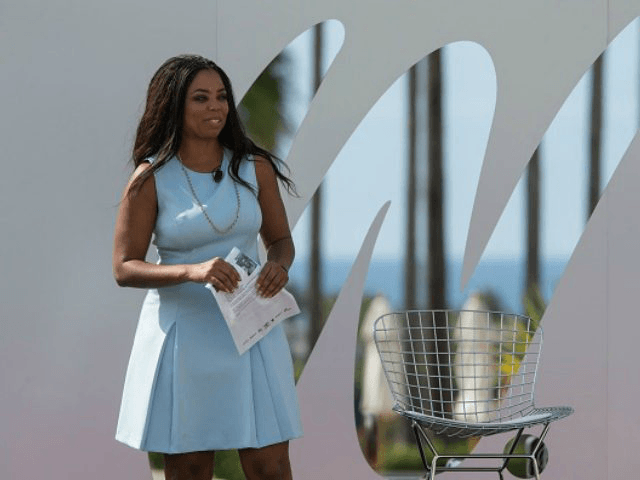 Former ESPN host and current Atlantic writer Jemele Hill, slammed white women who she says torpedoed the candidacy of Beto O'Rourke in last night's Texas Senate race.
Along with many other left-wing, progressives, Hill jumped to Twitter to note that O'Rourke lost because many white women did not vote for him on November 6.
"59 percent of white women voted for Ted Cruz. 53 percent of white women voted for Donald Trump. So given these numbers, who is the real face of feminism?" she tweeted on the day after Election Day.
59 percent of white women voted for Ted Cruz. 53 percent of white women voted for Donald Trump. So given these numbers, who is the real face of feminism? pic.twitter.com/BSCg0b5RSJ

— Jemele Hill (@jemelehill) November 7, 2018
This attack on white women is becoming a common topic among liberals. White women are increasingly being discounted as "women" in the feminist movement merely because so many of them still vote for Republican candidates.
As Daily Caller reported, the Women's March also jumped on white women for daring to stray from the liberal plantation. The "resistance" group tweeted out some of the percentages of white women who broke for Republicans such as Ted Cruz and Brian Kemp, and warned these women that there "needs to be accountability" for their actions:
There needs to be accountability and an honest reckoning. There's a lot of work to do, white women. A lot of learning. A lot of growing.

We want to do it with you.
Stay tuned. https://t.co/nN0cFqqmy5

— Women's March (@womensmarch) November 7, 2018
White women have been a target of attack by progressives all year, but many such complaints surfaced during the confirmation of Supreme Court Justice Brett Kavanaugh, who was falsely accused of sexual harassment in October. A recent New York Times article, for instance, called white women "gender traitors." In another case, radical Islamist Linda Sarsour called Senator Susan Collins a "traitor to women" for voting to confirm Justice Kavanaugh. Radical feminist Rebecca Solnit also slammed white women for trading their gender fidelity for political power. And the leftist activist organization called UltraViolet insisted that white women are just another aspect of white supremacy that needs to be cleansed from our society.
Many other left-wingers took to Twitter to attack white women, as well:
White women need to stop carrying water for white supremacy. This isn't about who *didnt* vote last night, but who did and for what. https://t.co/63UmOlzWqD

— Lauren Dane (@laurendane) November 7, 2018
deleted a couple tweets because i don't think they accurately expressed what i was trying to say.

white women uphold white supremacy through their vote. they have no qualms about hurting women of color, and that's an objective truth.

— marisa kabas (@MarisaKabas) November 7, 2018
White Women.

I swear to God.

Y'all are infuriating.

And before you #NotAllWhiteWomen me (which will get you blocked) tell me you are COMMITTED to flipping 10 of your alabaster friends from red to blue by 2020. It's not enough to be "not racist." You must be *anti-racist.* pic.twitter.com/R0S9r1l64k

— April (@ReignOfApril) November 7, 2018
#whitewomen https://t.co/B741TBKoBV

— Sophia A. Nelson (@IAmSophiaNelson) November 7, 2018
Follow Warner Todd Huston on Twitter @warnerthuston.
http://feedproxy.google.com/~r/breitbart/~3/RP-jX6kb1Jw/