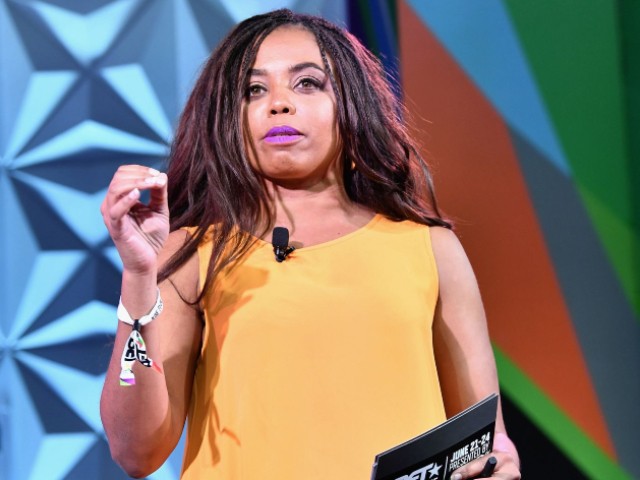 Controversial ESPN host Jemele Hill announced on Twitter that Friday was her last day at the network, putting an end to the speculation on just when she was going to leave.
In her tweet, Hill thanked ESPN for 12 exciting years, and also thanked co-host Michael Smith, and the rest of her ESPN colleagues.
Over the last several weeks, there have been a lot of rumors about my job status. Today is my last day at ESPN.

More from me on closing one of the most special chapters in my life: pic.twitter.com/jReaH5sWhW

— Jemele Hill (@jemelehill) September 14, 2018
Some reports maintained that Hill received about $6 million in a buyout of a contract that reportedly still had two years remaining.
Hill's ESPN career was filled with a growing list of controversial statements and actions that ultimately led to the mutual decision to cut ties with the sports network.
Hill earned criticism after her 2017 tweet in which she called President Trump a "white supremacist":
Donald Trump is a white supremacist who has largely surrounded himself w/ other white supremacists.

— Jemele Hill (@jemelehill) September 11, 2017
ESPN executives gave Hill a wrist slap for the anti-Trump tweet. However, she later received a two-week suspension for urging fans to boycott the Dallas Cowboys after team owner Jerry Jones said that if his players protested the anthem, they wouldn't play.
Despite being censured by ESPN's bosses for breaking the company's purported "no-politics" policy, Hill repeatedly expressed pride in her comments and continued to break the rules with frequent political statements despite repeated warnings.
In one interview, for instance, Hill told Sports Illustrated's Richard Deitsch that she had no regrets over calling the president a racist.
"I don't regret what I said or even the language that I used," Hill said.
Not long after he suspension, Hill was removed as host of her show, SportsCenter. The month following her removal, the show saw a rebound in the ratings.
Follow Warner Todd Huston on Twitter @warnerthuston.