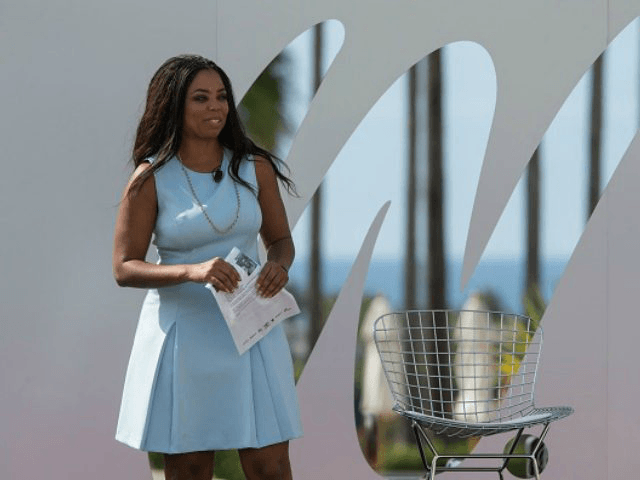 Former ESPN host Jemele Hill says that she believes part of the reason why she and her on-air partner Michael Smith were labeled as "too political," is because they're black.
Hill, who recently announced that she is joining the left-wing Atlantic magazine as a staff writer covering sports and social justice, spoke to the Hollywood Reporter and noted that it wasn't the election of Donald Trump that spurred accusations that she was "too political."
"Mike (Smith) and I specifically were called political, way before any of the Trump stuff ever happened," Hill told the Reporter in an October 1 interview.
Complaints about Hill's growing political attacks reached a crescendo when she accused President Donald Trump of being a "white supremacist" last September.
But Hill now insists that "being political" was just code for racism.
"I always thought that [being 'political'] was a very interesting label, because frankly, I think that most of the time it was said because we were the two black people," Hill told the Reporter.
Hill pointed to an interview she and Smith conducted with Chance The Rapper, an outspoken supporter of anthem protester Colin Kaepernick. The former ESPN host said the interview  was an example for those who said her show was "too political."
"But because you have the two black people that are outspoken, with another outspoken black artist, suddenly the show is too political," she insisted.
Ignoring that several other ESPN talents — such as Will Cain, Keith Olbermann, Mike Greenberg, and many others — have also been charged with being too political, Hill went on to exclaim that the only reason people think ESPN is "too political" is because of her.
"I don't even take it personally. But the truth of the matter is that part of the reason they have been swimming endlessly in this narrative that they're too political is because of me," she claimed.
Still, the former SC6 host admitted that her interests and that of ESPN owners Disney are at odds. "Looking at it from their viewpoint, of course, it would be easier not having me around," she said of ESPN.
Follow Warner Todd Huston on Twitter @warnerthuston.
http://feedproxy.google.com/~r/breitbart/~3/5JIzkKseFMI/