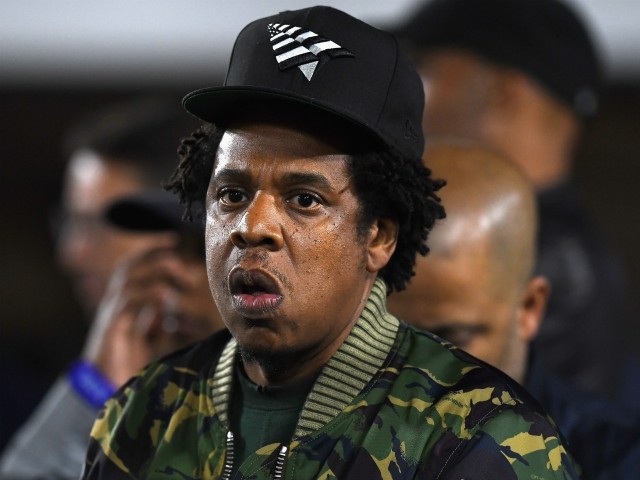 Hip-hop mogul Jay-Z filed a lawsuit against the American Arbitration Association in a bid to prevent the organization from judging a trademark case, claiming the committee isn't comprised of enough African-Americans.
"The AAA's lack of African-American arbitrators came as a surprise to [Carter], in part because of AAA's advertising touting its diversity," the complaint filed in Manhattan's Supreme Court reads.
The 48-year-old rapper, whose real name is Shawn Carter, sued the brand management company Iconix to postpone arbitration regarding infringement issues over the design of Roc Nation hats.
The New York Post reports:
Iconix bought Jay-Z's apparel brand Rocawear in 2007. Iconix first sued the mogul in Manhattan federal court last year claiming a hat deal with Major League Baseball interfered with their licensing agreement. That case is ongoing.

Then, on Oct. 1, Iconix filed an arbitration proceeding against Carter demanding financial information, presumably as a litigation tactic, the rapper's lawyer Alex Spiro says in court papers.

But when Jay-Z went to review members of the AAA "he was confronted with a stark reality: he could not identify a single African-American arbitrator on the 'Large and Complex Cases' roster, composed of hundreds of arbitrators, that had the background and experience to preside over the arbitration," the suit says.
According to the American Arbitration Association, two panel members judging the case are African-American, while three others are Latino, South Asian, and Asian-America. The organization said it is "composed of 24 percent women and minorities" — a ratio Jay-Z said prevents minority business owners from receiving "equal protection of the laws." The court filing argues the "token number of African-Americans" is illegal and warrants a suspension in arbitration against Iconix unless more diversity is added to the panel.
Press representatives for Carter and Iconix have yet to issue a statement on the case's latest development.
http://feedproxy.google.com/~r/breitbart/~3/Hx7a6pi8Rhk/