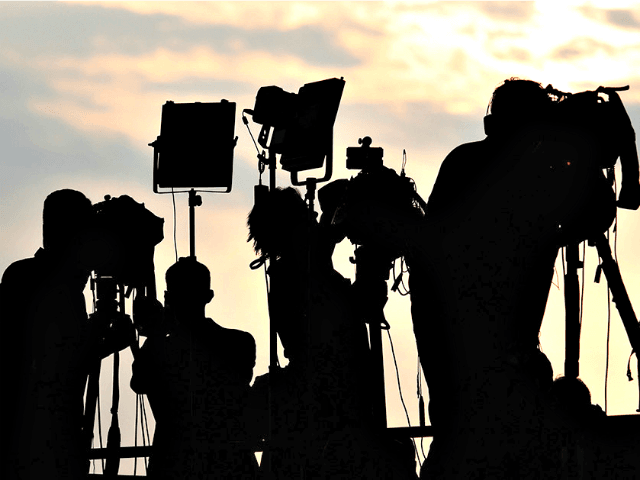 ST. LOUIS, MISSOURI — "Undercover" conservative journalist James O'Keefe hinted to the crowd at the Phyllis Schlafly Eagles' 47th annual Eagle Council that his new "deep state" documentary may contain the identity of the author of the infamous op-ed by a "senior Trump administration official" proudly proclaiming that he and others within the administration are working to thwart the president and his agenda.
"I'm going to tease [and] announce what we're releasing next week," O'Keefe said as he began introducing his newest effort, Deep State Unmasked. "The subject of our investigation — for launch next week — the deep state … unmasking the deep state."
"To some, this deep state is an anonymous, faceless resistance. To others, it is a vast unaccountable government bureaucracy or some would it an extra-legal state within a state," O'Keefe continued.
"Some call it a conspiracy theory. But that conspiracy theory recently took out an op-ed advertisement in the New York Times," O'Keefe said, in reference to the anonymous op-ed, which has drawn criticism both from the right and from some on the left, like Intercept founder Glenn Greenwald, who wrote that the author was "boasting of membership in an unelected cabal."
O'Keefe echoed the same "unelected cabal" language in his own characterization of the deep state. "At the most fundamental level, Americans make their voices heard through elections, and these people are circumventing that," he told the audience, adding, "A lot of them brag about how they can't get fired."
"Who wrote that piece? … I'm sure you'd all love to know that, right?" O'Keefe said, implying his new documentary may reveal the identity of the author. "That's a little bit of foreshadowing here."
Deep State Unmasked will, according to the short preview shown to Eagle Council attendees, focus more generally on capturing U.S. government workers and officials voicing anti-Trump views and discussing efforts among such officials to oppose the agenda upon which the president was elected. Critics of "the deep state" have long posited such efforts are underway within the federal agencies.
http://feedproxy.google.com/~r/breitbart/~3/4LhcN_KeG_o/