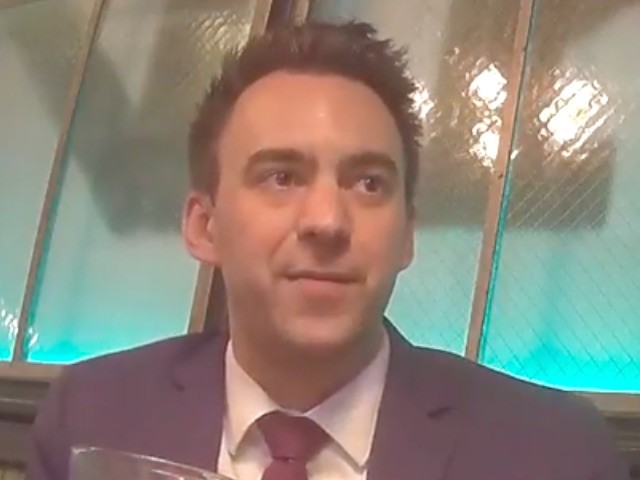 James O'Keefe's Project Veritas launched its long-awaited investigative series into the "deep state" on Tuesday morning with a video of a State Department employee who boasts about organizing for the Democratic Socialists of America (DSA) during work.
Stuart Karaffa, who formerly worked on a data analytics program cut by the Trump administration, told Project Veritas journalists operating a hidden camera that he now filled his 8:30-to-5:00 days with work for the DSA, waiting until quitting time to send his DSA emails.
He said that theoretically he could be caught — "Maybe someday I'll go to Board of Elections jail" — probably not but joked that it would be impossible to fire a federal employee.
He also identified with the so-called political "resistance" to President Donald Trump: "Resist everything. … Every level. F*ck sh*t up," he is shown saying.
In a statement at the Project Veritas website, O'Keefe promised more exposés in the coming days:
"We've heard a lot about the Deep State; holdovers from the previous administration resisting change or nameless and faceless bureaucrats slowing things down or leaking secrets in an effort to undermine this administration," he said. "What is truly striking is their boldness, they are not afraid.  They are even boastful about a warped reality, where they won't get caught and can't get fired even if they did."
Joel B. Pollak is Senior Editor-at-Large at Breitbart News. He is a winner of the 2018 Robert Novak Journalism Alumni Fellowship. He is also the co-author of How Trump Won: The Inside Story of a Revolution, which is available from Regnery. Follow him on Twitter at @joelpollak.
http://feedproxy.google.com/~r/breitbart/~3/5oHu2INt2gc/