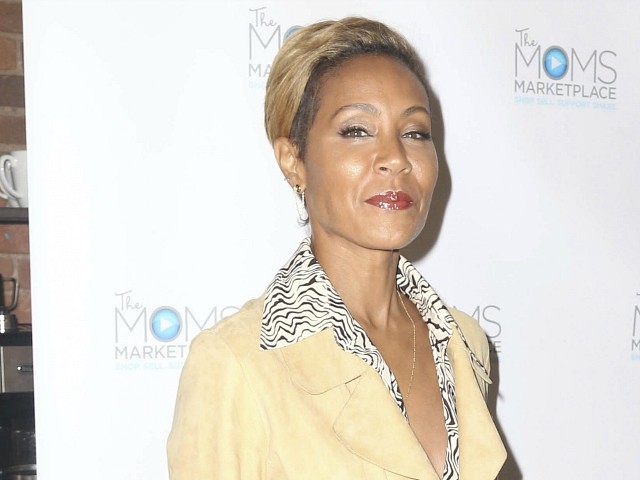 Actress Jada Pinkett Smith admitted on Monday she holds prejudice against white women with blonde hair, claiming that they bullied her throughout her childhood because of her appearance.
"I think what crushes me, specifically in my relationship with white women, the thing that really breaks my heart is that white women understand what it feels to be oppressed," Pinkett Smith said during an episode of her Facebook chat show, "Red Table Talk."
"Because of their sex," her 17-year-old daughter Willow interjects.
"Exactly. Because of their sex," she responds. "What it feels like to be ostracized or not being treated as an equal. I do have my own biases, specifically with blond women. Blond hair on white women just triggers me, and I've had to catch myself."
"Do you have a specific incident with someone who had blonde hair?" asks her mother, Adrienne Banfield-Jones, who was also present on the show.
"Absolutely. All throughout my childhood," she explained. "I do remember experiencing being teased by white women in regards to my hair, how I looked, feeling belittled."
"I was going to do an interview with this blonde woman and I thought twice about it. I thought, 'I don't know if I want to do that.' That was my first instinct because of how she looked! And I was like, 'Oh! That's no different.' That doesn't give me the right to clump all blonde women in one," she continued. "And look at me, I got blonde hair! It's no different than you getting robbed by a black guy once and now you're saying all black dudes are thieves and dangerous."
It is not the first time that Pinkett-Smith, who is the wife of actor Will Smith, has spoken out on issues of race. In January 2016, she called on minorities to boycott the Oscars over the ceremony's supposed lack of diversity, as the hashtag #OscarsSoWhite trended on social media.
Earlier this year, Pinkett-Smith also opened up about her struggles with addiction to sex and alcohol, even revealing she went through a vaginal rejuvenation procedure which restored her genitalia to that of a "16-year-old" girl.
Follow Ben Kew on Facebook, Twitter at @ben_kew, or email him at bkew@breitbart.com.
http://feedproxy.google.com/~r/breitbart/~3/bYu8KF4tAu8/