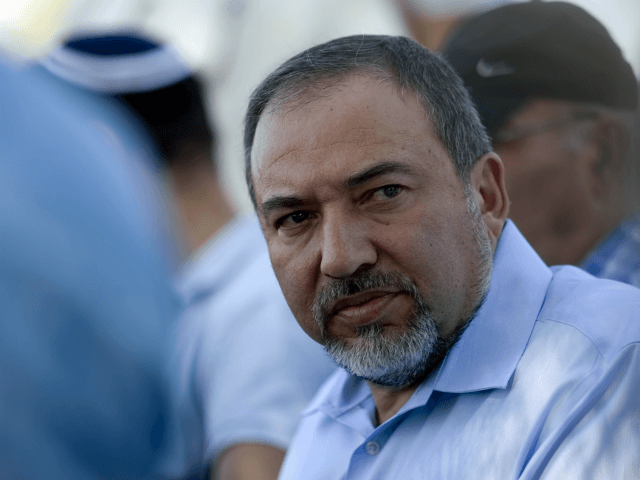 (UPI) — A new cease-fire between Israel and Hamas led Defense Minister Avigdor Liberman to resign in protest Wednesday.
The truce was reached Tuesday as tensions at the Gaza border reached an all-time high, a concern for some in the Israeli government they are caving in to terrorists.
Liberman wants Israel to take a harder line against the Palestinians, who launched 500 rockets in Gaza earlier this week.
"I have tried to remain a faithful member of the Cabinet and to make heard another view, even at great electoral and political price," Liberman said, adding the cease-fire with Hamas "cannot be interpreted in any way other than a surrender to terror. This will severely harm our security in the long term."
He also said the riots at the Gaza border will continue during the cease-fire.
"Hamas isn't talking about coexistence and recognition of Israel."
Several other Israeli politicians say they are next in line for the defense minister position. Some believe President Benjamin Netanyahu could have an election to fill the seat immediately, which would put Netanyahu's one-seat majority at risk by leaving the seat open to rivals.
Earlier this week, Liberman said there is no path to an agreement with Hamas and urged leaders to deal "the most severe blow we can." He did not support a ground invasion.
"We have enough ways to restore quiet and calm without a ground invasion," Liberman said. "In my opinion, even if we kill 40,000 Hamas and Islamic Jihad terrorists, it is not worth losing one Israeli life."
Israelis who live near the Gaza border were bombarded with hundreds of rockets from Hamas this week. Many agree with Liberman's stance and started protesting the cease-fire.
Netanyahu, in a memorial for first Israeli Prime Minister David Ben Gurion, said the decision to broker a cease-fire was a crucial one that the public may not agree with.
"At these moments, leadership is not about doing the easy thing, leadership is about doing the right thing, even if it is difficult," he said.
It's been a bloody week for both sides, with Israelis sneaking into Gaza for an intelligence mission Sunday that got exposed. That led to the death of seven Palestinians and one Israeli officer. Hamas retaliated with rocket attacks while Israel launched airstrikes.
http://feedproxy.google.com/~r/breitbart/~3/OJT-az0LUEA/