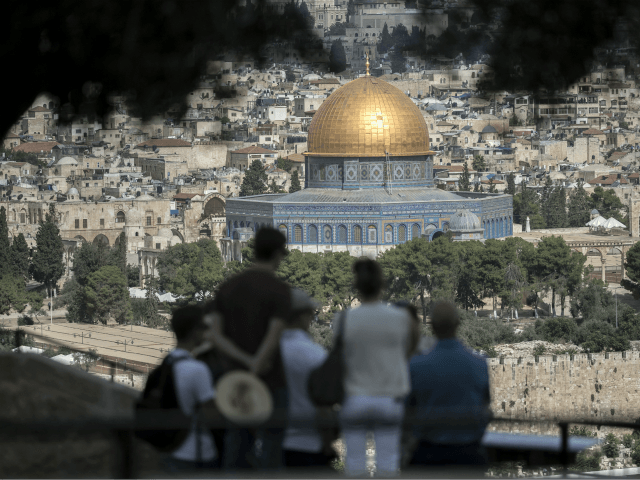 Israel's position as one of the world's fastest-growing tourist destinations has been confirmed as record numbers of inbound travelers have already been recorded for 2018.
The number of tourists surpassed last year's record of 3.6 million on Friday, and the Ministry of Tourism is projecting entries will exceed four million by December 31, the Jerusalem Post reports. They are all drawn for a variety of reasons to the only functioning liberal pluralist democracy in the Middle East.
Since January 1, arrivals from Europe have soared in comparison to the same period last year, including an increase of approximately 90 percent from Poland, 40 percent from the Czech Republic, Romania and Hungary, and 35 percent from Italy.
Numbers also climbed for tourists from Holland, Germany, Spain and the United States.
Almost 127,400 tourists visited Israel from North America in October, including 91,500 from the U.S., more than from any other country that month and 18 percent more than in October 2017.
Among Asian countries, the highest number of tourists to Israel in 2018 came from China, with India in second place.
Since January, the tourism industry is estimated to have contributed more than ₪18 billion ($4.8 billion) to the Israeli economy. According to Ministry of Tourism figures, tourists stay in Israel for an average of eight days.
The rise in popularity of holidays in Israel has not gone unnoticed in the U.K., with Israeli tourism sponsorship deals now linked to major sporting clubs and events. Approximately 26,200 travelers have arrived in Israel from Britain already in 2018, a rise of 10 per cent on 2017.
In September, it was revealed Jeremy Corbyn once demanded a fan boycott of Arsenal FC because of its links to Israeli tourism.
The UK Labour Party leader and self-confessed supporter of the club said all fans should drop the club once it started advertising holidays in Israel at home ground matches, as Breitbart Jerusalem reported.
"We must campaign against and boycott Arsenal football club for their arrangement with the Israeli tourist board," Mr. Corbyn told the Palestine Solidarity Campaign Trade Union Conference in 2006, according to a report in the Daily Mail.
 "It is wrong to treat both parties [Israel and the Palestinians] as equals," he said, adding: "The situation is the running sore of U.S. foreign policy."
The two-year, £350,000 agreement saw Israel promoted on pitch-side billboards and TV screens at Arsenal's then new Emirates Stadium in London.
Israel plans to adapt an air force base for civilian use to accommodate the surging tourism and serve as a back-up airport in wartime or bad weather.
Follow Simon Kent on Twitter:

Follow @SunSimonKent

or e-mail to: skent@breitbart.com



http://feedproxy.google.com/~r/breitbart/~3/ERTD3b6qf90/