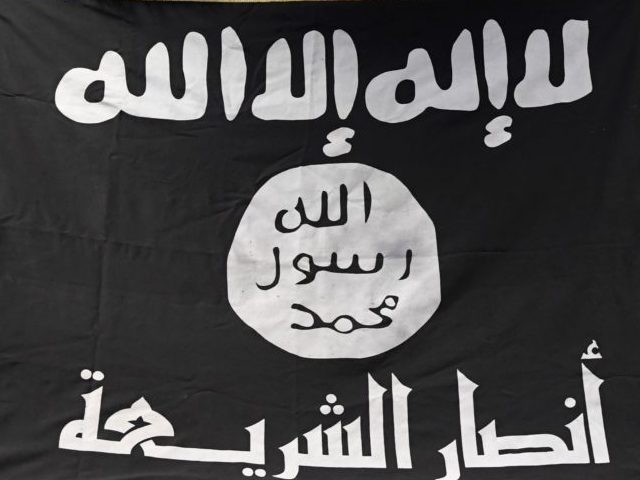 The Islamic State has released new threats against European countries in propaganda that shows the terrorist group may target mass transit systems in Germany.
The terror group, which has largely been routed and destroyed in Iraq and Syria, released the new threats through Al-Mughirat Media, a previously unknown propaganda arm, according to the German Federal Criminal Police Office (BKA).
A photo released by the Islamic State shows an explosion at the Pempelforter Straße subway station in Dusseldorf and was found by BKA officers on the Jaish al-Karrar channel on the encrypted messaging app Telegram.
"Oh, you crusaders. You will not live in peace and quiet for as long as we can not live in peace in the Muslim countries," the group is alleged to have said.
The Islamic State is known to use Telegram to communicate. The messaging app, along with another app called Zello, was used by Stockholm terror attacker Rakhmat Akilov shortly before he carried out his attack.
A spokeswoman for the BKA commented on the threat, saying: "The picture is known since summer 2018 at the BKA. All relevant security authorities have been informed. Insights gained through the image have been included in the risk assessment."
Half of terror plots in Germany were planned by asylum seekers and refugees. https://t.co/AZ5sxAxV7q

— Breitbart London (@BreitbartLondon) August 3, 2017
"It is clear that Germany is in the crosshairs of international terrorism and that attacks can happen," the spokeswoman added.
While Germany has only seen one major radical Islamic terror attack — the 2016 Berlin Christmas Market attack committed by Tunisian failed asylum seeker Anis Amri — the country has seen multiple terror plots foiled since the height of the migrant crisis in 2015.
For example, in August 2018 a Tunisian migrant was arrested in Cologne after it was discovered that he was plotting a biological terror attack using the deadly chemical ricin. 29-year-old Sief Allah H. had coordinated online with Islamic State members from who he acquired the plans to make the biological weapon.
According to a Heritage Foundation study, 54 percent of the terror plots in Germany since 2014 have involved asylum seekers.
Germany Needs An Extra 2,000 Judges and Prosecutors to Process Fivefold Increase in Terror Cases https://t.co/mAkD7S0YUD

— Breitbart London (@BreitbartLondon) December 24, 2017
Follow Chris Tomlinson on Twitter at @TomlinsonCJ or email at ctomlinson(at)breitbart.com
http://feedproxy.google.com/~r/breitbart/~3/ClOu_Lh0wD4/