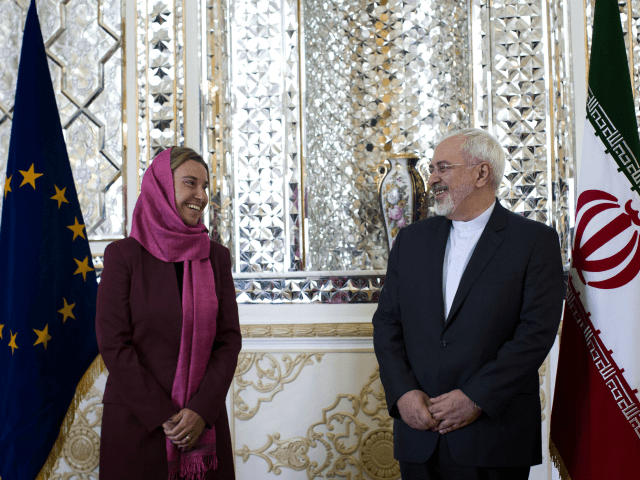 Iran's President Hassan Rouhani took the unusual step of publicly applauding the European Union (E.U.) on Wednesday for taking a "big step" in setting the mechanisms to evade new U.S. trade sanctions.
The European Union announced last week a so-called Special Purpose Vehicle (SPV) could enable unhindered trade with Iran and be in place before November.
#IranDeal EU Member States will set up a legal entity to facilitate legitimate financial transactions with Iran. This will allow European companies to continue trade with Iran, within EU law, and could be opened to other partners in the world @FedericaMog https://t.co/Rcq2sfNHGb pic.twitter.com/FQsMgLge9g

— European External Action Service – EEAS (@eu_eeas) September 25, 2018
"To maintain financial and monetary relations in Iran, Europe has formed a special body… Europe has taken a big step," Rouhani was quoted as saying by Tasnim news agency.
This is in direct response to U.S. President Donald Trump who announced the reimposition of his country's sanctions on trade with Iran, signing an executive order in August to end an agreement first brokered by Barack Obama.
Since then the E.U. has been looking at ways and means to work with Iran to ensure the Trump JCPOA ban can be evaded.
Rouhani was also quoted as saying Trump was mounting pressures on Tehran for "domestic political gains."
Meanwhile, Reuters reports the World Court ordered the United States on Wednesday to ensure that sanctions against Iran do not impact humanitarian aid or civil aviation safety.
Follow Simon Kent on Twitter:

Follow @SunSimonKent

or e-mail to: skent@breitbart.com



http://feedproxy.google.com/~r/breitbart/~3/uo8tqRH0AhA/