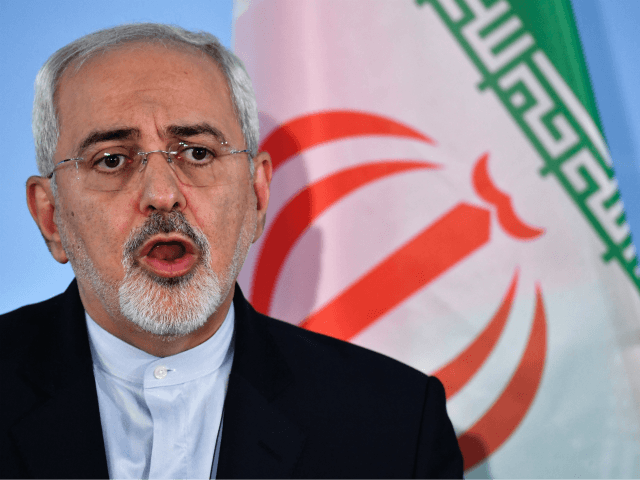 Israeli claims that Tehran harbours a secret atomic warehouse were roundly dismissed by Iranian Foreign Minister Mohammad Javad Zarif on Friday.
Instead he demanded Israel realises it is "time to fess up and open its illegal nuclear weapons" program to international inspectors.
No arts & craft show will ever obfuscate that Israel is only regime in our region with a *secret* and *undeclared* nuclear weapons program – including an *actual atomic arsenal*. Time for Israel to fess up and open its illegal nuclear weapons program to international inspectors.

— Javad Zarif (@JZarif) September 27, 2018
"How can Israel, as the only holder of nuclear weapons in the Middle East, so shamelessly accuse a country whose programmes have repeatedly been declared as peaceful by the IAEA," the UN nuclear watchdog, Iran's official IRNA news agency quoted Zarif as saying.
He said Israel and the United States stood "alone" and isolated globally, as "policies forced by Netanyahu on America" had driven them both to isolation.
Zarif's outburst follows Israeli Prime Minister Benjamin Netanyahu accusing Iran of hiding another nuclear site during a speech at the United Nations on Thursday.
Netanyahu: Iran Hiding 'Secret Atomic Warehouse'https://t.co/O0bY6OKqYm

— Aaron Klein (@AaronKleinShow) September 28, 2018
The Israeli leader also slammed the International Atomic Energy Agency for its failure to investigate after Israel's April very public unveiling of the Iranian nuclear program archive.
Netanyahu had held up a map and a photograph of an outwardly "innocent looking compound" which he said was a secret atomic warehouse in Tehran and urged the IAEA to inspect.
"Today, I'm disclosing for the first time that Iran has another secret facility in Tehran, a secret atomic warehouse for storing massive amounts of equipment and materiel from Iran's secret nuclear weapons programme," he said.
Israel, along with Saudi Arabia and its allies, are the main supporters of U.S. President Donald Trump's abandonment of the flawed JCPOA 2015 nuclear accord between the major powers and Iran.
AFP contributed to this report
Follow Simon Kent on Twitter:

Follow @SunSimonKent

or e-mail to: skent@breitbart.com



http://feedproxy.google.com/~r/breitbart/~3/aMwgGW9is0Y/