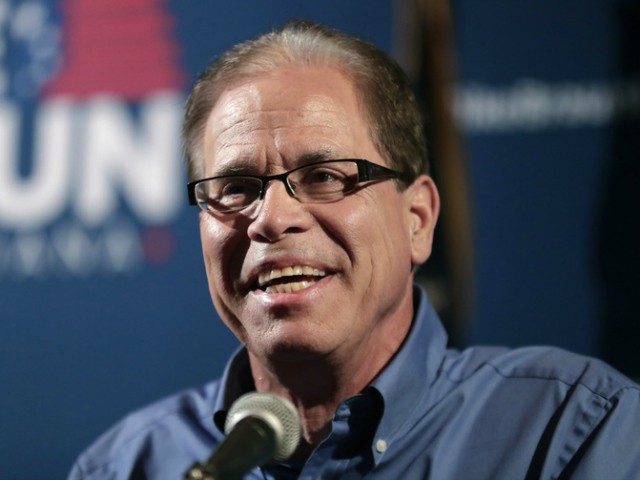 Republican candidate Mike Braun leads incumbent Democrat Sen. Joe Donnelly heading into the November midterm election for the Indiana U.S. Senate seat, according to the latest polling.
Braun is ahead of Donnelly by three points, at 46 percent to 43 percent, according to the CBS News Battleground Tracker. The polling was conducted by YouGov from October 23-26. Eight percent are still not sure.
President Trump looms large in the race: 42 percent said they were voting in the Senate race in support of Trump, while 33 percent said they were voting in opposition to Trump. Twenty-five percent said it was not about Trump.
Most respondents had negative feelings about the migrant caravan traveling from Central America to the U.S. border. Fifty-five percent said the U.S. should not try to help the migrant caravan, and 44 percent said the U.S. should try to help.
Donnelly has tried to paint himself as a moderate Democrat who has stood by Trump. However, he voted against Supreme Court Justice Brett Kavanaugh's confirmation this month in a high stakes fight that saw only Sen. Joe Manchin (D-WV) cross the aisle.
Nearly two-thirds of the voters believed that if Democrats gained control of the Senate, they would spend more of their time trying to stop Trump. Republicans are favored to retain control of the Senate.
Trump won the state of Indiana in 2016 by 57 percent of the vote. Hillary Clinton received 38 percent of the vote.
http://feedproxy.google.com/~r/breitbart/~3/b5mU8FQE1Gg/