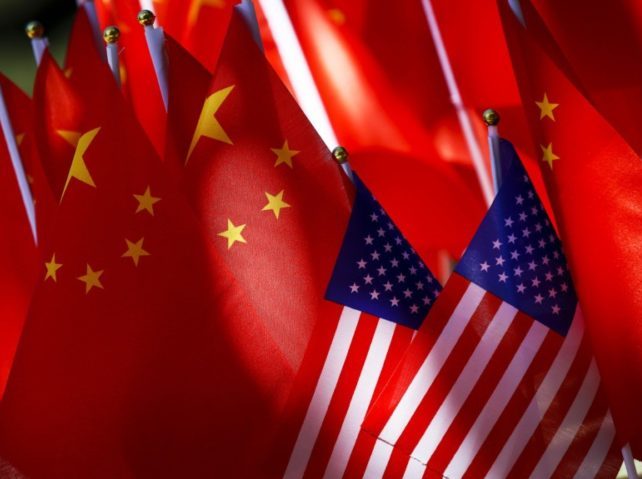 The price of goods imported from China fell in the first month of the Trump administration's expanded tariffs, government data showed Thursday.
The Trump administration imposed tariffs on around $200 billion of goods imported from China at the end of September. Previously, the China tariffs had applied to $50 billion of goods, mostly technological imports.
Despite the higher duties, the price of goods imported from China fell. This is largely due to the depreciation of China's currency against the dollar. It also may be due to Chinese companies intentionally lowering prices to make their products attractive even once the costs of tariffs were added.
"Our existing U.S. orders are relatively stable, but our U.S. clients are not increasing their orders," an official at a Guangzhou-based battery maker said in September."We're keeping prices stable and swallowing the tariffs ourselves."
One importer told Breitbart News the price decline could be due to U.S. buyers shifting to the lowest price Chinese goods, avoiding higher ticket items where the tariffs would have a bigger impact.
For the year, the price of imports from China is up just 0.3 percent. Prices have fallen for three of the last four months, however.
This could put pressure on the Trump administration to raise the tariffs, something President Trump has said he is prepared to do if renewed efforts at striking a trade deal with China falter. If the prices of imports from China continue to fall, their effectiveness could be undermined.
The price of imported consumer goods overall also fell 0.1 percent in October. The price of imported capital goods also fell 0.1 percent. Since China is the largest source of U.S. imports, its not surprising that the broader price picture followed what happened with China pricing.
Despite the decline in the prices of imported goods, overall import prices advanced 0.5 percent in October, the largest monthly increase since a 0.9-percent rise in May. That rise was driven by a 3.3 percent gain in fuel imports, mostly due to higher oil and natural gas prices. It's likely that will reverse when November figures are released next month thanks to falling oil prices.
As Breitbart has reported, there is no evidence that tariffs are acting as a tax on American consumers. The prices of most consumer items subject to tariffs have held steady or declined since the tariffs on China, aluminum, and steel were imposed this year.
"We hear a lot from business about higher costs, loss of markets. We see a rising chorus of concern," Fed chairman Jerome Powell said in an interview Wednesday. "It hasn't shown up yet in the data."
http://feedproxy.google.com/~r/breitbart/~3/pUd9lNJ6ZyA/