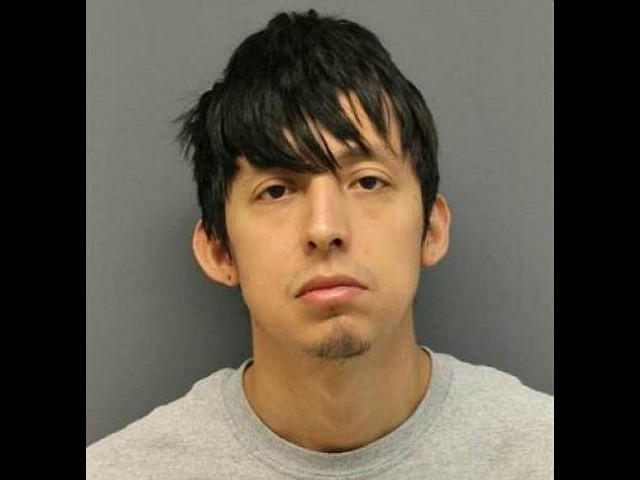 A Mexican national living in the U.S. illegally has been accused of murdering his crewmate Sunday while on a fishing boat off the coast of Massachusetts.
Authorities arrested Franklin Freddy Meave Vazquez, 27, and charged him with one count of murder and one count of attempted murder for allegedly attacking three crew members, killing one and injuring two others, with a hammer and a knife, WCVB reported.
Vazquez was one of seven crew members aboard the Captain Billy Haver, a fishing vessel sailing 55 miles off Nantucket's coast, and he ran towards one of his crewmates with a knife in one hand and a hammer in another, prosecutors say.
One of the victims said he fought off Vazquez's attack when he noticed his fellow shipmate lying on the vessel's deck in a pool of blood, the Daily Mail reported.
The illegal alien suspect allegedly attacked a third crew member before climbing up the ship's mast in an attempt to escape from the vessel while crew members tried to catch him.
The Virginia-based vessel put out a distress call Sunday afternoon, alerting two ships in the area. German cruise ship Mein Schiff 6 was the first to respond, bringing two of the victims aboard the ship for medical treatment. The cruise ship's doctor also pronounced the third victim dead.
A U.S. Coast Guard vessel was the second to respond, bringing law enforcement personnel aboard the fishing vessel to arrest Vazquez, WHDH reported.
The Coast Guard and the German cruise ship then accompanied the fishing vessel to the port of Boston, where Vazquez was placed in federal custody.
Court documents state that Vazquez had been living in the U.S. illegally and had a prior arrest in Newport News, Virginia, in March for abduction by force, intimidation, and deception.
Vazquez was then released on bond into the custody of U.S. Immigration and Customs Enforcement (ICE). ICE then released Vazquez on April 23, records show.
If convicted, Vazquez faces a maximum penalty of up to life in prison and a $250,000 fine. If he is released from prison, he would likely be released to the custody of ICE and then deported.
http://feedproxy.google.com/~r/breitbart/~3/K1RrgYzXtRI/