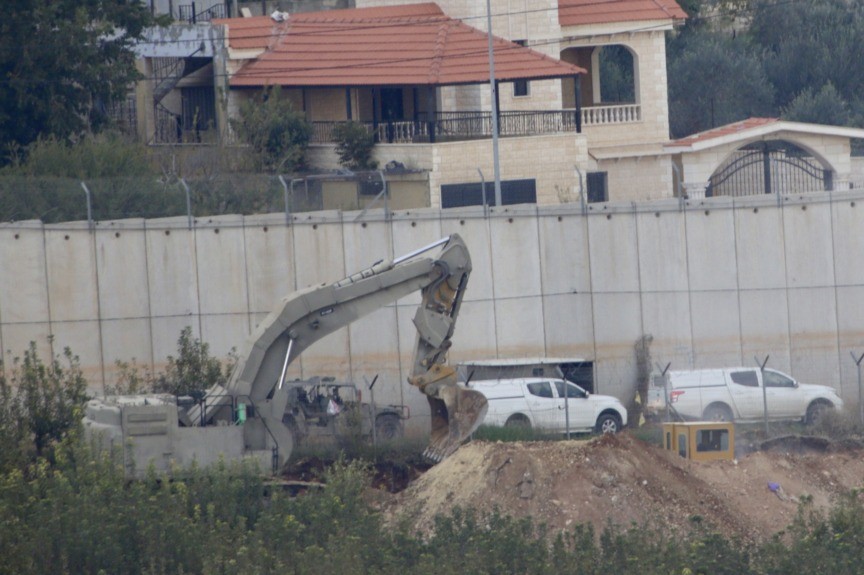 TEL AVIV – The IDF on Sunday warned residents of two border towns in Lebanon to "temporarily evacuate" homes located on top of Hezbollah cross-border attack tunnels as the military continued its current operation to destroy them.  
"Hezbollah built terror tunnels under Kfar Kila and Ramiyeh that infiltrate into Israeli territory, making the area a barrel of explosives," IDF Arabic spokesman Avichay Adraee said in a post on Twitter. "We are determined to neutralize these tunnels, and we do not know the outcome of these actions on the relevant buildings on the Lebanese side."
Adraee then urged residents to take Hezbollah to task for putting "explosive barrels" under their homes.
"Is it not time for you to insist that Hezbollah give you clear answers?" he asked. "Are you living in safety when you know that your houses are located above a barrel of explosives? We recommend that you thoroughly consider temporarily leaving the relevant buildings for your safety."
The warning comes after the army uncovered three cross-border attack tunnels originating in Kfar Kila and Ramiyeh.
#حزب_لله أقام تحت البيوت في #كفركلا و #رامية أنفاقًا هجومية ممتدة الى داخل #اسرائيل بشكل يحول هذه المنطقة الى #حاوية_بارود كبيرة. نحن مصممون على إحباط هذه الأنفاق وتحييدها ولا نعلم ماذا ستكون تداعيات هذه الأعمال على البيوت المعنية في الجانب اللبناني. #درع_الشمال pic.twitter.com/7WuubLzJBx

— افيخاي ادرعي (@AvichayAdraee) December 9, 2018
Last week, the IDF announced that it had launched Operation Northern Shield to detect and destroy a network of subterranean tunnels dug by Hezbollah along its 130km border with Israel. The operation could take weeks or months, the IDF said. The Iranian-backed plan was to infiltrate into Israel and initiate future wars, Israel stated.
On Friday, the army fired warning shots at two Hezbollah terrorists dressed in civilian clothing who were caught trying to steal IDF demolition tools.
The incident took place beyond Israel's security fence with Lebanon but inside the Blue Line that demarcates the border between the two countries.
Andrea Tenenti, spokesperson for the UN's peacekeeping force, UNIFIL, said the Blue Line had not been transgressed by Israel.
Hezbollah deputy secretary general Naim Qassem on Saturday warned that all of Israel was in range of Hezbollah's estimated 140,000 rockets.
Qassem said, "There is no point in the Zionist entity that is not in the range of Hezbollah's rockets."
http://feedproxy.google.com/~r/breitbart/~3/ir0yLkO0d_w/