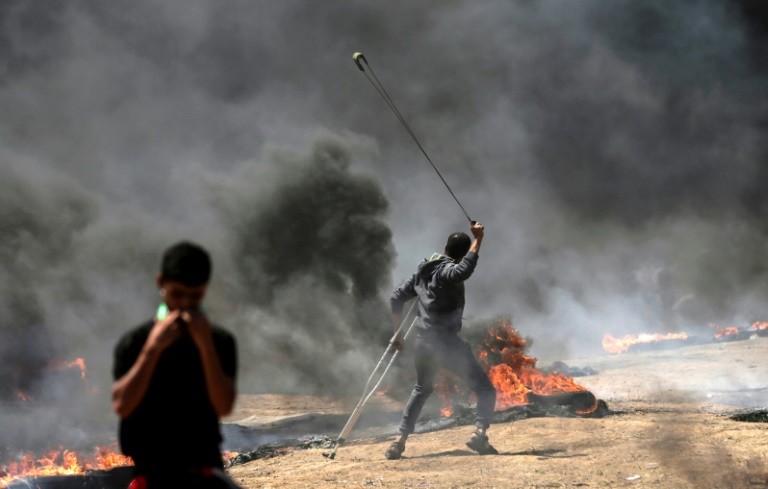 The Times of Israel reports: Over 100 improvised bombs and grenades were hurled at Israeli troops during Friday's riots at the Gaza border, the military said Saturday.
The army released footage of the violent demonstrations, which it said were the worst in two months, depicting attempts to breach and sabotage the security fence. It also said IDF forces were still engaged in the controlled detonation of unexploded bombs and grenades.
Meanwhile in Gaza Saturday funerals were held for the seven Palestinians killed in the previous day's violence, including two teen boys.
IMAGINE: A mob of 20K people, throwing bombs & grenades, attempting to reach your home. The people of southern Israel don't have to imagine; this is happening right now on Israel's border fence with Gaza. Our troops are there to do what is necessary to protect Israeli civilians. pic.twitter.com/mN5JgME17O

— Israel Defense Forces (@IDFSpokesperson) September 28, 2018
Read the full story.
http://feedproxy.google.com/~r/breitbart/~3/q2eu3LI3X-8/