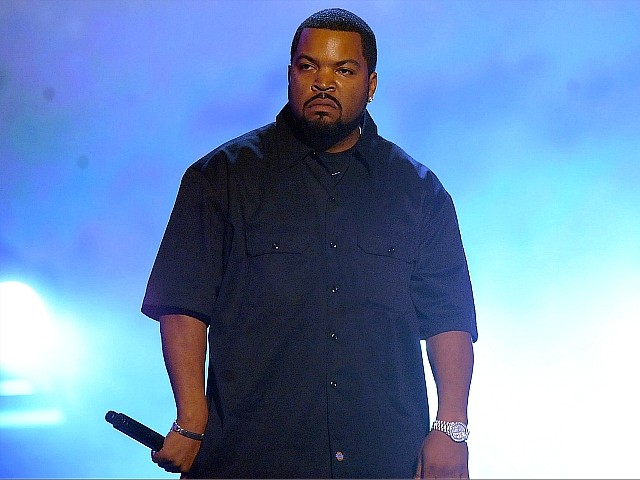 Rapper Ice Cube once again attacked President Donald Trump in an interview Wednesday, saying there's enough evidence for him to be locked away in prison.
"You know, everybody got they policies, everybody got they, you know, wacky ways about the way things should go, but at the end of the day, there has to be class," Ice Cube told American Urban Radio Networks reporter April Ryan.
Asked about what kind of candidate he would want for 2020, the rapper said, "I just wanna see somebody that… at least somebody with some class in there that can hopefully help bring the country together a little more."
"I know it's always gonna be, Democrats, Republicans, like Bloods and Crips, but, for the most part, somebody who can…who says compromise is not a bad word," the rapper said.
Ice Cube was also asked about his new song, "Arrest the President," where he raps:
Arrest the president, you got the evidence
That nigga is Russian intelligence
When it rains it pours
Did you know the new white was orange?
Boy, you're showing your horns
"They said lock her up, they need to lock him up," he told Ryan about President Trump. She then asked him if he thought that Trump deserved to be impeached.
"Well, I think we should see all the evidence…I mean it seems like it's time right now any damn way. He just needs to be, not re-elected," the "Straight Outta Compton" rapper responded.
Ryan — who has blamed President Trump for the death threats journalists receive, called the president a "white nationalist," and accused the White House of being hostile toward her because she's black — also asked Ice Cube about Kanye West's one-time support for President Trump.
"I don't like it. I think it's a misguided partnership," he said. "I don't want to see Kanye hanging out with the president."
"I wouldn't go in and talk to him," he also said, adding that he has "nothing to say" to Trump.
The 49-year-old rapper's interview comes as he plans to release his new album Everythang's Corrupt this week.
http://feedproxy.google.com/~r/breitbart/~3/PWhe1716qrQ/