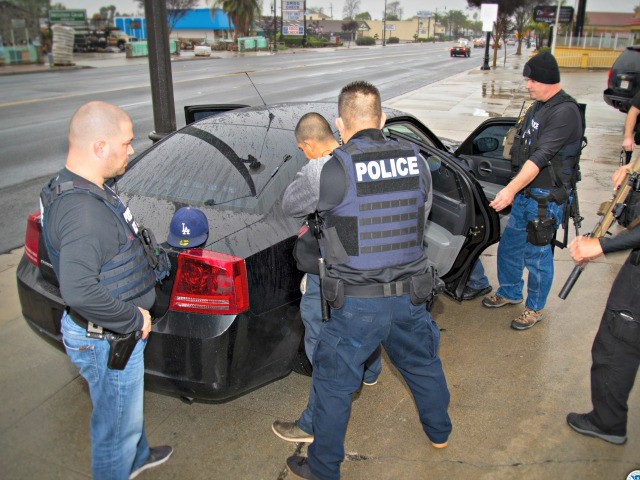 U.S. immigration officers arrested a Mexican national in New York who had been deported from the U.S. on four separate occasions. In addition to the removals, the man has a lengthy criminal history.
Enforcement and Removal Operations (ERO) officers arrested 50-year-old Adrian Solis-Castro in Queens, New York, on October 25 following his arrest by local law enforcement officials for a charge of forcible touching, according to information obtained by Breitbart News from U.S. Immigration and Customs Enforcement (ICE) officials.
Officials said that Solis-Castro is a Mexican national who has been deported from the U.S. on four separate occasions. A background investigation on the Mexican national revealed a criminal history that includes three felony drug convictions and a federal conviction for illegal re-entry after removal.
ERO officers obtained an arrest warrant for Solis-Castro following his arrest by New York City police officers. Local prosecutors charged the Mexican national with forcible touching.
"This man was not only removed to his home country four times, but he has multiple felony convictions here in the United States. Now, he is being charged in federal court for illegal re-entry," ERO New York Deputy Field Office Director William Joyce said in a written statement. "It is important to note that ICE continues to play a positive role in the arrest and removal of criminal aliens, and will continue to do so in the interest of keeping our communities safe."
If convicted on the charge of aggravated re-entry after removal, Solis-Castro could face up to 20 years in federal prison before being deported for the fifth time. Federal officials from the U.S. Marshall's Service took custody of the criminal alien pending his federal and state prosecution.
Bob Price serves as associate editor and senior political news contributor for Breitbart Border/Cartel Chronicles. He is a founding member of the Breitbart Texas team. Follow him on Twitter @BobPriceBBTX and Facebook.
http://feedproxy.google.com/~r/breitbart/~3/t9H7u7wvRno/