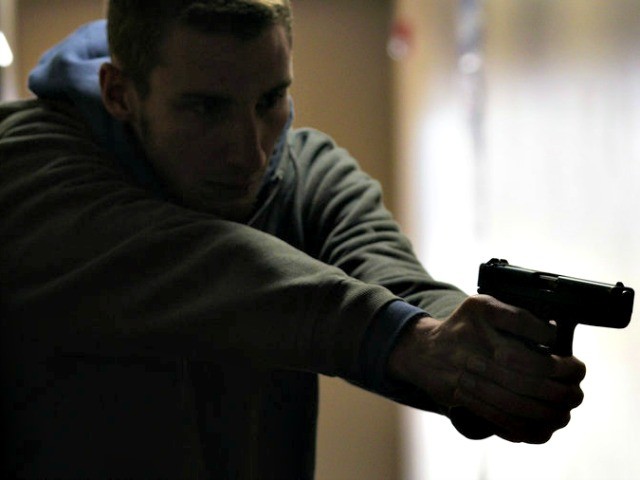 A husband in Atlanta is hospitalized after wrestling a gun from his wife's attacker and shooting him dead.
The woman, who was shot in the arm before her husband took control of the gun, is also in the hospital.
Fox 5 Atlanta reports that a renter inside a home on Donnebrook Lane began arguing with the man's wife, then allegedly "threatened to kill her." Police indicate the suspect shot the woman in the arm before the husband confiscated his gun and shot him.
The suspect "then burst through a window, and died in the backyard."
The Daily Mail quotes Atlanta Police Major Michael O'Connor saying the suspect "didn't get very far – a few feet" after jumping through the window. He added, "The male who was in the backyard was believed to be either renting or in the rooming house but he's not related to them."
The couple was taken to the hospital in stable condition.
Authorities did not reveal the identity of the deceased suspect.
AWR Hawkins is an award-winning Second Amendment columnist for Breitbart News, the host of the Breitbart podcast Bullets with AWR Hawkins, and the writer/curator of Down Range with AWR Hawkins, a weekly newsletter focused on all things Second Amendment, also for Breitbart News. He is the political analyst for Armed American Radio. Follow him on Twitter: @AWRHawkins. Reach him directly at awrhawkins@breitbart.com. Sign up to get Down Range at breitbart.com/downrange.
http://feedproxy.google.com/~r/breitbart/~3/oKHI_IzEi7o/