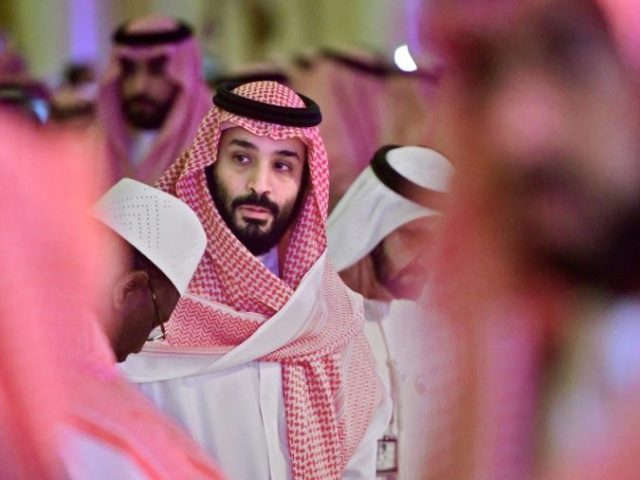 Argentina is considering charging Saudi Crown Prince Mohammed bin Salman (MBS) with war crimes and torture when he visits Buenos Aires for the G-20 summit this week, the Guardian claimed on Monday.
Charges would allegedly revolve around Saudi Arabia's prosecution of the war in Yemen and the government's treatment of individual Saudi citizens, prominently including Washington Post contributor Jamal Khashoggi, murdered by Saudi agents at the consulate in Istanbul last month.
According to the UK Guardian on Monday, officials in Argentina were urged to take action against MBS by Human Rights Watch (HRW):
The move comes after advocacy group Human Rights Watch wrote to a federal prosecutor arguing that the Argentinian courts should invoke a universal jurisdiction statute in Argentinian law, to seek prosecution of the Crown Prince for mass civilian casualties caused by the Saudi-led coalition's campaign in Yemen, and for the torture of Saudi citizens, including Washington Post columnist, Jamal Khashoggi, who was killed in the Saudi consulate in Istanbul on 2 October.

The writ presented by Human Rights Watch was received at the court of federal judge Ariel Lijo, who forwarded it to federal prosecutor Ramiro González.

The prosecutor must now decide if the principle of universal jurisdiction, enshrined in Argentina's constitution, applies in the case of the crown prince.

Judicial sources were quoted as saying that the likelihood that this will happen "is very difficult", the newspaper Clarín reported, adding that Khashoggi's murder might not qualify as a "crime against human rights." However, the HRW submission is based on a wider pattern of torture as well as military operations in Yemen.
The office of Argentine President Mauricio Macri declined to comment on the prospect of arresting MBS, saying only that his attendance at the G-20 summit "remains confirmed."
The Sydney Morning Herald speculated on Tuesday that Argentine officials will treat their investigation as "preliminary" and not nearly far enough advanced to produce an arrest warrant for the crown prince, who would most likely claim diplomatic immunity in any event. The question of how diplomatic immunity would function under Argentina's system of broad jurisdiction for crimes against humanity is intriguing but likely to remain academic.
"But even a small risk of a messy dispute in the Argentinian courts could overshadow a trip previously seen as a chance for the prince to show he remained welcome among world leaders even after the conclusion of US intelligence agencies that he had authorized the killing of Khashoggi," the Herald added, noting that MBS' post-Khashoggi charm offensive has been going fairly well thus far.
A prosecutor named Ramiro Gonzalez was actually selected by random drawing to handle the case. Gonzalez has declined comment on the assignment, but the Herald pointed to his "record of handling international human rights cases, including leading an eight-year-old Argentinian prosecution of crimes committed during the 36-year dictatorship of General Francisco Franco in Spain."
Most media coverage of Human Rights Watch's request to Argentina dwells on the Khashoggi killing, although HRW was more focused on the situation in Yemen. Among his many titles, MBS is the defense minister of Saudi Arabia, which could sustain war crimes charges against him under Argentina's expansive laws.
"Argentine prosecutorial authorities should scrutinize Mohammed bin Salman's role in possible war crimes committed by the Saudi-led coalition since 2015 in Yemen. The crown prince's attendance at the G20 Summit in Buenos Aires could make the Argentine courts an avenue of redress for victims of abuses unable to seek justice in Yemen or Saudi Arabia," said Human Rights Watch Executive Director Kenneth Roth.
"Since March 2015, the Saudi-led coalition has carried out scores of indiscriminate and disproportionate airstrikes on civilians and civilian objects in Yemen, hitting homes, schools, hospitals, markets, and mosques. Many of these attacks – if carried out with criminal intent – indicate possible war crimes. The coalition has also imposed and maintained a naval and air blockade on Yemen that has severely restricted the flow of food, fuel, and medicine to civilians. Millions of civilians face hunger and disease," HRW charged.
The activist group's complaint also mentioned allegations that women's rights activists have been tortured by the Saudi government with electrocution and flogging, as well as the extrajudicial killing of Jamal Khashoggi.
http://feedproxy.google.com/~r/breitbart/~3/BSiYAYgeoKQ/