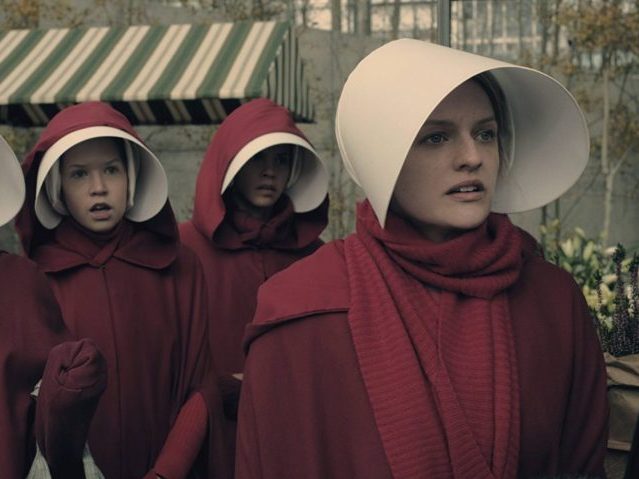 Entertainment streaming platform Hulu reminded its customers to wear "culturally appropriate" Halloween costumes this year in order to be "respectful to others," in a tweet that has since been deleted.
"If you're dressing up for #Huluween this year, this is your reminder to wear a costume that is culturally appropriate and respectful to others," posted Hulu, the streaming video service which airs The Handmaid's Tale, on Twitter, Tuesday. "Let's celebrate the holiday in a way that we can all enjoy."
The post was soon deleted after Hulu was mocked and criticized.
"Cancelled my subscription to Hulu today and so did my family!" claimed one user in response, while another user declared, "Hey thanks for the reminder. It reminded me to cancel my Hulu subscription."
Cancelled my subscription to Hulu today and so did my family! Keep up the liberal agenda @hulu.

— Josue Acosta (@JosueAc121) October 17, 2018
Hey thanks for the reminder. It reminded me to cancel my Hulu subscription. #Huluween

— National Day Revealer (@NatlDayOf) October 17, 2018
Christina Hoff Sommers mocked Hulu's tweet by pointing out a "sexy Handmaid's Tale" costume.
Is this Handmaid's Tale costume appropriate? My friend and I want to wear it for our podcast @Femsplainers on #Huluween. 🎃 pic.twitter.com/kAPWGQfXnu

— Christina Sommers (@CHSommers) October 17, 2018
This is precisely why I don't use your service.

— What a Stupid Time to be Alive (@mrd125) October 17, 2018
One user also pointed out to Hulu that if people have to abide by cultural appropriation rules, only those of Celtic descent can celebrate Halloween.
Well in that case only Celts should celebrate this holiday, otherwise it's cultural appropriation.

While we're at it only the poor can trick or treat, dancing & singing in costume begging for money & food. If we want to be historically accurate.

— JP (@Jonathan_Packer) October 17, 2018
"Cultural appropriation" is a social justice term, common on college campuses, which is frequently used by activists against those who celebrate or engage in the culture of nationalities and races different to their own.
People have previously been criticized, and even attacked, for braiding their hair, growing dreadlocks, practicing yoga, wearing sombreros on Cinco de Mayo, and dressing up as Native Americans.
Last year, Magdalen College in Oxford, England, held a session on "cultural appropriation" compulsory to students, while in the same year, the University of Southern Indiana gave a student workshop on Halloween costume "cultural appropriation," which claimed wearing Native American headdresses and Pocahontas costumes was "the taking of intellectual property."
In September, it was reported that streaming services such as Hulu, and its competitors Netflix and Amazon Prime, are gradually increasing their subscription fees while cable television declines.
Hulu, an American company, appropriated its name from a Mandarin Chinese word.
Charlie Nash is a reporter for Breitbart Tech. You can follow him on Twitter @MrNashington, or like his page at Facebook.
http://feedproxy.google.com/~r/breitbart/~3/8BLFf8ZBkTk/