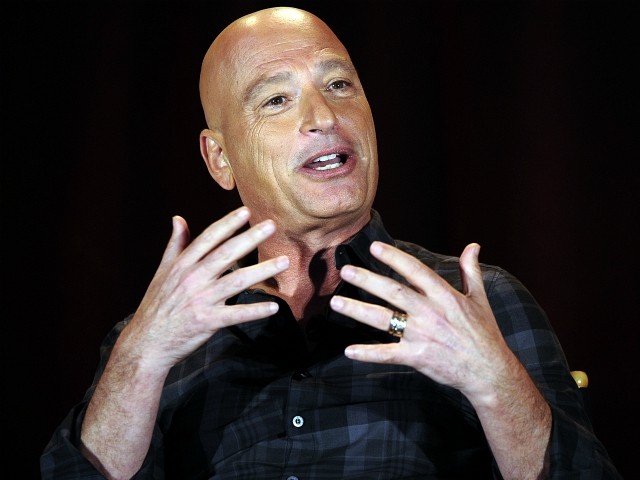 Comedian Howie Mandel slammed political correctness in an interview with TMZ uploaded Friday.
"I'm having a tough time right now. We're too politically correct. I have really funny answers for you, that I can't give you anymore," Howie Mandel said.
"Comedy was fun. When I came out here, I couldn't wait to hit the stage and try my wares, and step over the line and find out where the line is. Not anymore. Not fun! I watched Richard Pryor each and every night get up on stage and put together 'Live On The Sunset Strip.'"
"And every night, he said things that were jaw-dropping and exciting and edgy and different. And he inspired me to go out there and be somewhat fearless," the America's Got Talent co-host said. "You know, I'll never be what he was, not even a percentage of what he was. But, truth be told, he made it fun. It doesn't exist anymore. I'm so afraid of people who have recording devices."
"You don't know what's going to happen. You could lose an entire career just by trying out one piece of material," said Mandel, who's decades-long film career began in the early 80s with cult classics like Gremlins and Little Monsters.
Others in Hollywood have said similar things. Actor Clint Eastwood said that Americans are "killing ourselves" with political correctness in 2017.
Comedy veterans like Jerry Seinfeld and Chris Rock have also railed against political correctness.
http://feedproxy.google.com/~r/breitbart/~3/Bv-px-Omroc/