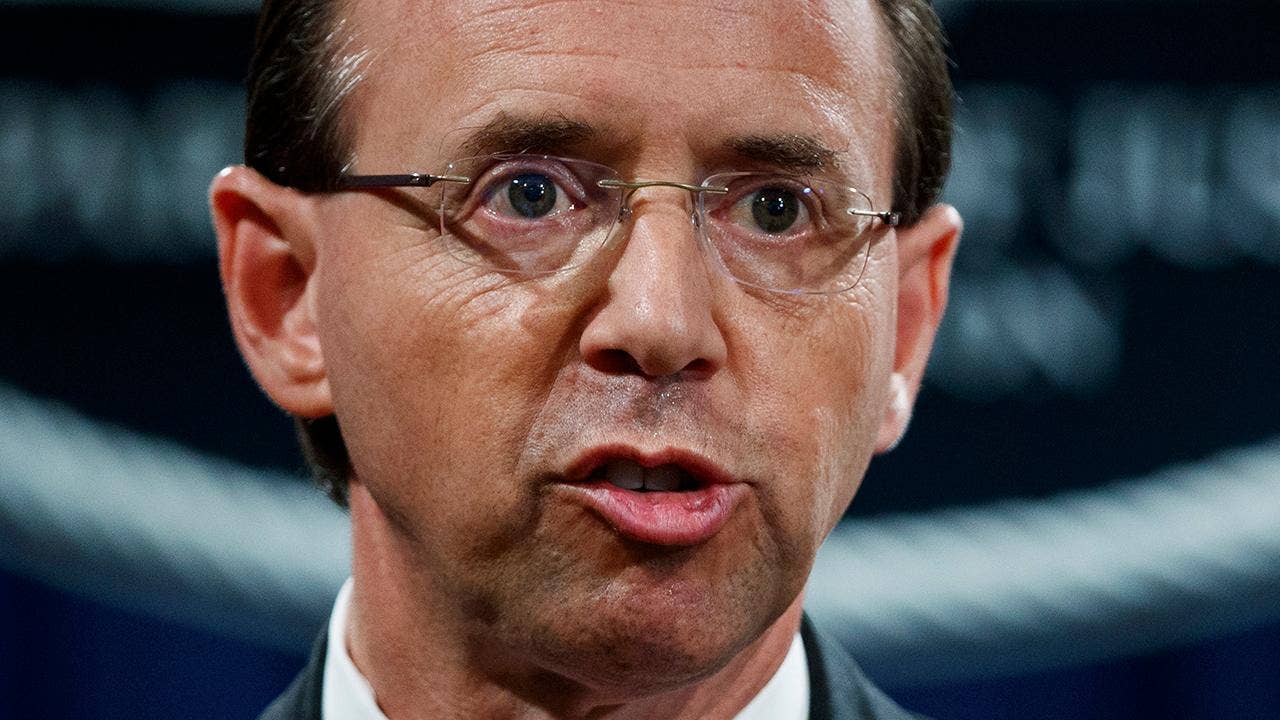 House Judiciary Committee Chairman Bob Goodlatte, R-Va., said Tuesday that the House will subpoena memos drafted by former FBI Deputy Director Andrew McCabe that may indicate Deputy Attorney General Rod Rosenstein discussed secretly recording President Trump.
Goodlatte told reporters that he could issue the subpoena as soon as Thursday, when Rosenstein is scheduled to meet with Trump at the White House.
A source close to Rosenstein has told Fox News that the deputy attorney general was expecting to be fired when he went to the White House on Monday for a previously scheduled meeting. However, any further action was deferred until Thursday after Rosenstein spoke with Trump on the phone.
Rosenstein has been in the spotlight since May of last year, when he appointed special counsel Robert Mueller to oversee the FBI's investigation into Russian activities during the 2016 election, as well as allegations of collusion between the Kremlin and the Trump campaign. Attorney General Jeff Sessions, who ordinarily would have overseen the Russia investigation, recused himself citing his close involvement in the Trump campaign.
The New York Times reported Friday that in the same month he appointed Mueller, Rosenstein suggested wearing a "wire" during meetings with the president — remarks his defenders insisted were merely sarcastic — and invoking the Constitution to have the Cabinet consider removing him from office.
The alleged comments were documented in private memos written by McCabe, who was fired this past March after an internal Justice Department investigation determined he had lied about his involvement in a leak to The Wall Street Journal.
Meanwhile, Rep. Mark Meadows, R-N.C., a member of the conservative House Freedom Caucus, tweeted that Rosenstein should "come before Congress this week, under oath, and tell the truth about his alleged statement."
A Justice Department spokesperson told Fox News that Rosenstein had not been invited to testify before any committee. The spokesperson did not say whether the deputy attorney general would appear voluntarily.
Fox News' Chad Pergram, Jake Gibson, Catherine Herridge and The Associated Press contributed to this report.
http://feeds.foxnews.com/~r/foxnews/politics/~3/vwBsQfi0Frc/house-plans-to-subpoena-mccabe-memos-amid-rosenstein-controversy-goodlatte-says.html