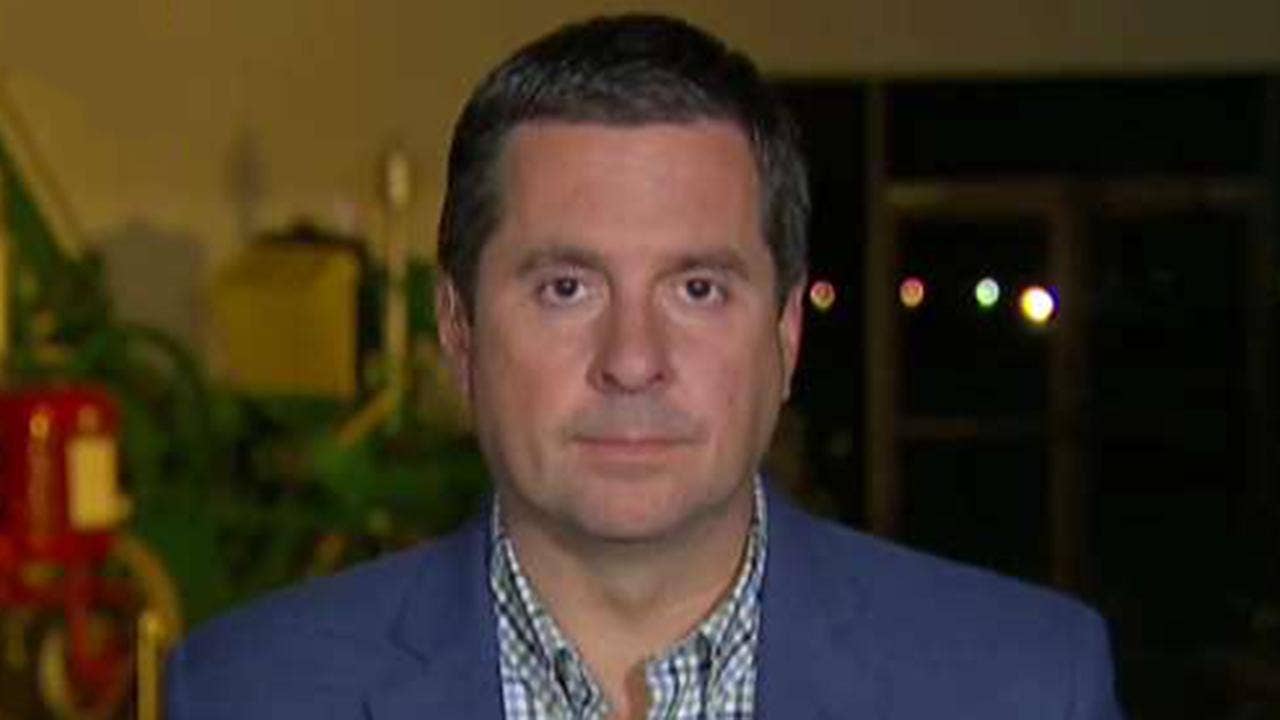 The House Intelligence Committee will vote Friday on whether to make public some executive-session transcripts related to the panel's now-concluded Russia investigation.
The intel panel's investigation was separate from the probe being conducted by Special Counsel Robert Mueller.
The committee is scheduled to meet beginning at 9 a.m. on Capitol Hill, according to a news release.
Prior to release, the transcripts would first be reviewed by Dan Coats, director of national intelligence, according to the statement.
Earlier this month, intelligence committee Chairman Devin Nunes, R-Calif., said the transcripts should be made public ahead of November's midterm elections.
"I expect to make those available from our committee to the American public in the next few weeks." Nunes said during an interview on Fox News' "Sunday Morning Futures."
Nunes' comments echoed those U.S. Rep. Trey Gowdy, R-S.C., who told the Hill that it "would be beneficial for the public to see" the documents in question.
The calls from the two GOP lawmakers came after Democrats in the House repeatedly asked for the documents to be made public.
But some GOP lawmakers signaled that making the transcripts public might affect their ability to compel witnesses to testify in future investigations.
Nunes, who claimed that "70 or 80 percent" of the depositions were already unclassified, said he thought President Trump had no choice but to release the rest.
"I think he doesn't have any choice," Nunes said. "If the president wants the American people to really understand just how broad and invasive this investigation has been to many Americans and how unfair it has been, he has no choice but to declassify."
The transcripts in question refer to testimony from numerous individuals, including Coats, former Trump lawyer Michael Cohen, former director of national intelligence James Clapper, former White House chief strategist Steve Bannon, former Trump campaign adviser Boris Epshteyn, former White House communications director Hope Hicks and presidential adviser Jared Kushner.
Also to be released would be transcripts featuring former Trump campaign manager Corey Lewandowski, former Hillary Clinton campaign chairman John Podesta, political consultant Roger Stone, Donald Trump Jr., former acting U.S. Attorney General Sally Yates, former FBI official Andrew McCabe, and Trump 2020 campaign manager Brad Parscale.
Testimony from Obama administration figures also would be included, from officials such as former U.S. Ambassador to the United Nations Samantha Power, former national security adviser Susan Rice, former deputy national security adviser Benjamin Rhodes and former U.S. Attorney General Loretta Lynch.
Fox News' Andrew O'Reilly contributed to this story.
http://feeds.foxnews.com/~r/foxnews/politics/~3/tkqbPCGWLtQ/house-intel-panel-to-vote-friday-on-release-russia-probe-transcripts.html