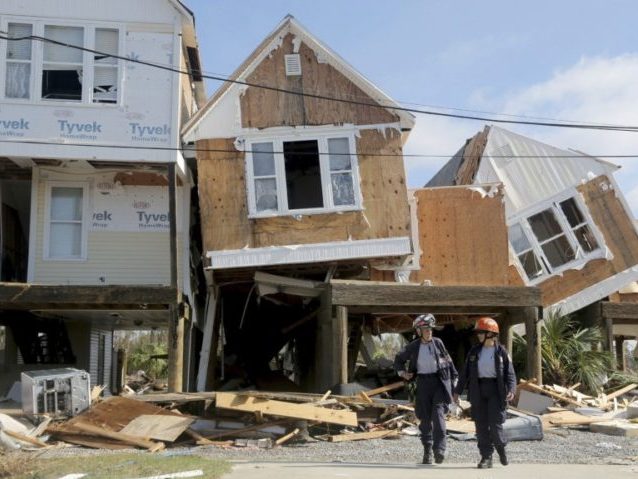 This is not a test of the emergency broadcast system. The housing market just sent up the clearest distress signal since the Federal Reserve began raising rates.
Sentiment among homebuilders dropped 8 points in November to 60 in the National Association of Home Builders/Wells Fargo Housing Market Index. Economists had expected it to remain unchanged at 68.
The November reading is the lowest since August 2016, when the economy appeared to hit an air-pocket prior to the election of Donald Trump. Last year, the index was at 69 in November and headed toward its December high point of 74.
The problem is affordability. Rising interest rates combined with high home prices have put new homes out of reach for many Americans.
The current sales component of the homebuilder's index fell 7 points to 67.  The expectations for sales component crashed 10 points. Buyer traffic dived 8 points to 45, deep into negative territory in the index where scores above 50 indicate expansion.
Mortgage rates have gone up a full percentage point over the last 12 months, thanks largely to the Federal Reserve's policy of raising its overnight target and shrinking its balance sheet of government debt and government-sponsored mortgage bonds.
Homebuilding has a large impact on the economy because it employs workers in a variety of trades and new home purchases tend to drive sales of everything from home appliances to electronics and even cars.
By region, the South and West, often the harbingers of housing nationwide, were both sharply lower at 65.  The Midwest and Northeast at 52 were both also sharply lower.
The index reading was so low that many wondered if it was a misprint or simply an anomaly.  This week will feature an array of housing data that should clarify if the NAHB index properly read the housing market.
http://feedproxy.google.com/~r/breitbart/~3/imgdJwNvMw8/