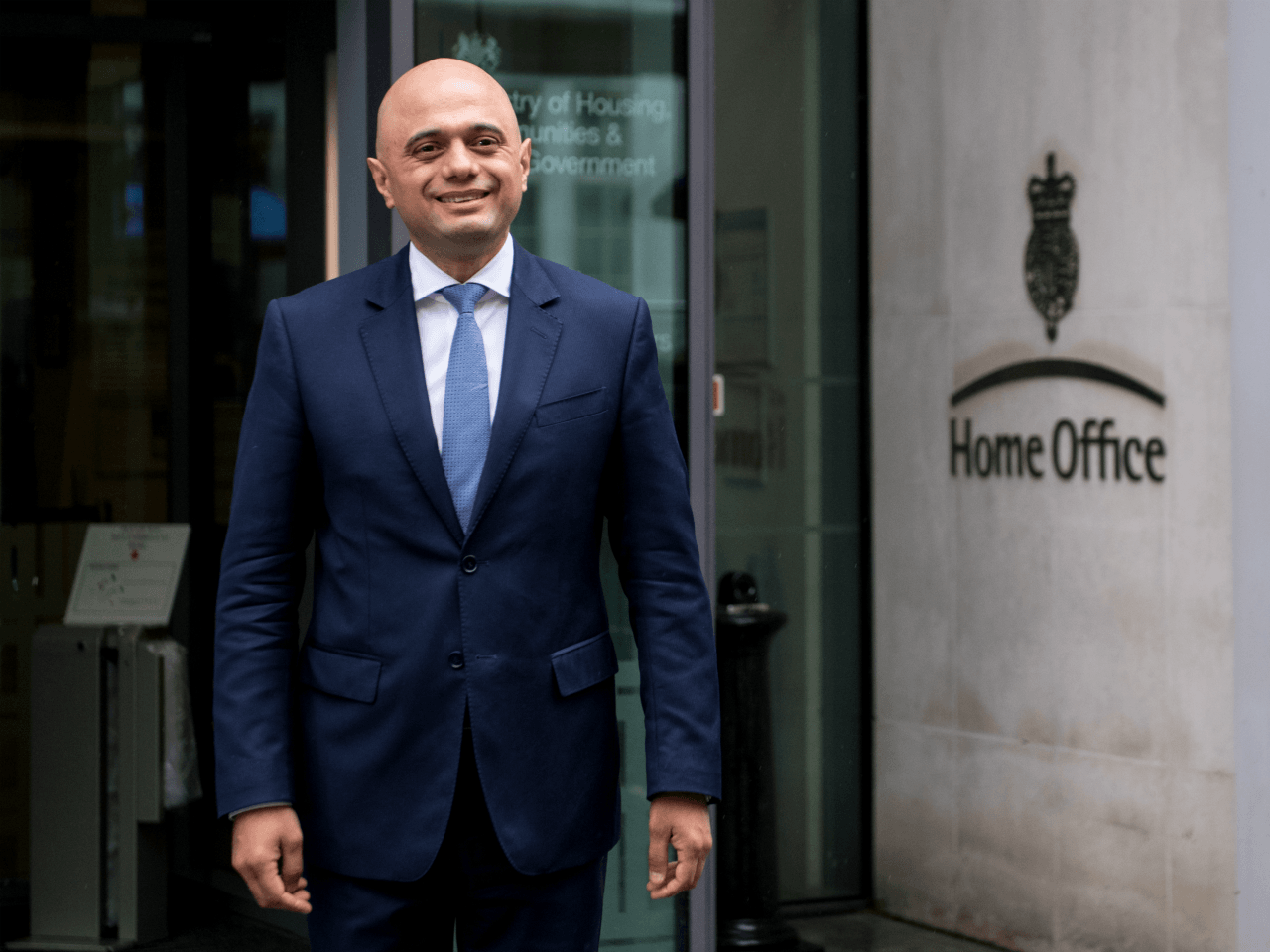 Around 600 million European citizens will be handed "limitless" access to Britain for more than two years after Brexit if the UK leaves the bloc without a deal, the Home Secretary is claimed to have said.
The Tory Home Secretary, Sajid Javid, has reportedly told Cabinet ministers that European Union (EU) nationals will be waved through the border until September 2021 – 30 months after the UK leaves the bloc.
They will be free to live temporarily in Britain by simply showing their passport and passing a criminal check, The Times reports. During the two years, the arrivals will be able to apply for a visa, enabling them to stay permanently.
One of the central promises of the Leave campaign was "taking back control" of borders, and the proposal is likely to cause a row in government and disappoint many voters.
The former Tory leader and Brexiteer Iain Duncan Smith slammed the open-borders extension, calling it "bizarre."
"This shouldn't take two years," he said. "Having two years with nothing changed rather than a progressive tightening over that period is a cop-out. If I were Sajid I'd push back against the civil service to do this more quickly."
Theresa May's Aides 'Plotting' General Election by November to 'Save Brexit' https://t.co/djXqSEfsoo

— Breitbart London (@BreitbartLondon) September 23, 2018
At a crunch cabinet meeting this Monday, Mr Javid is set to outline his plan to overhaul migration after Brexit as Mrs May updates ministers on the Salzburg summit where she was "humiliated" and her 'Chequers' plan for Brexit rejected by EU bosses.
Last week, parliament's independent Migration Advisory Committee recommended ending low-skilled migration after Brexit and introducing a "global" system.
The long-awaited report also recommended that the UK make it easier for high-skilled workers to migrate to Britain, advising ditching the cap which currently stands at 20,700 each year for people from outside Europe.
And in an interview last week, Mrs May signalled her plans to end preferential treatment for EU citizens.
She told BBC's Panorama: "What I'm very clear about is the message from the British people was very simple.
"It was they didn't want a situation where they could see people coming from the European Union having those automatic rights in terms of coming here to the United Kingdom, and a set of rules for people outside the European Union.
"What we will be doing is putting forward a set of rules for people from the European Union and people from outside the European Union."
http://feedproxy.google.com/~r/breitbart/~3/byDK4KNGUG8/