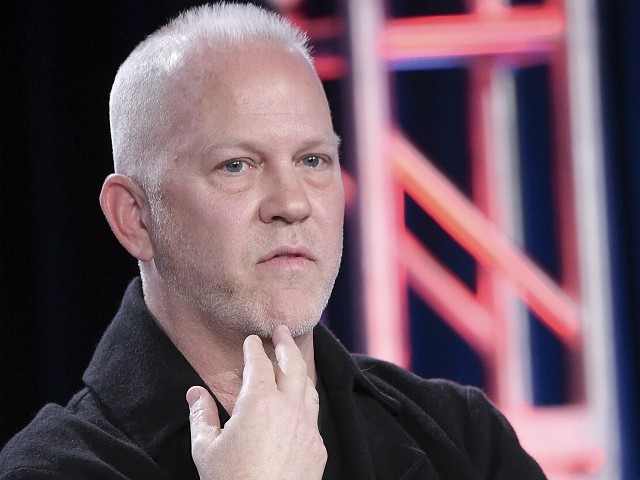 Hollywood super-producer Ryan Murphy announced Sunday that he will launch a big-money organization aimed at defeating "anti-LGBTQ" Republican lawmakers.
In a speech at the 2018 TrevorLIVE Los Angeles gala, Ryan Murphy said the group will target 20 congressional candidates "who think they can get votes by hurting and discriminating against us."
"I want these hateful and wrong politicians to go and to stop polluting our moral and ethical ether," Murphy told attendees, who gathered at The Beverly Hilton for the event Sunday evening. "Based on this fall, I think it's now possible to create a movement to protect and nourish our own."
Murphy, the producer behind smash hit shows Glee and American Horror Story, signed a massive five-year deal with Netflix valued at $300 million in February. The 53-year-old is also executive producer of FX's Pose, which boasts the largest-ever cast of transgender actors to appear regularly on the program.
Murphy previewed a handful of high-profile Republican lawmakers that the political group will target over the next two years, including Sens. Lindsey Graham (R-SC), Susan Collins (R-ME), and Sen. Mike Lee (R-UT).
"We know where the work needs to be done, we say, 'Hello Mike Lee, the young Ivy-league-trained senator from Utah," Murphy said while explaining how the group will identify so-called anti-LGBTQ candidates. "Mr. Lee is a future leader of the GOP who just committed himself to the bad old days by introducing what has been called 'the vilest, anti-LGBTQ religious freedom bill of our time,' so we want to say we see you, Mike Lee."
Rep. Steve King (R-IA), who recently won re-election amid criticism stemming from an interview with he conducted with Austrian news site Unzensuriert, is also on Murphy's hit list.
"Let's show Rep. King that the Queens are not having it," the producer
said
.
http://feedproxy.google.com/~r/breitbart/~3/KUYdi_IFBCs/