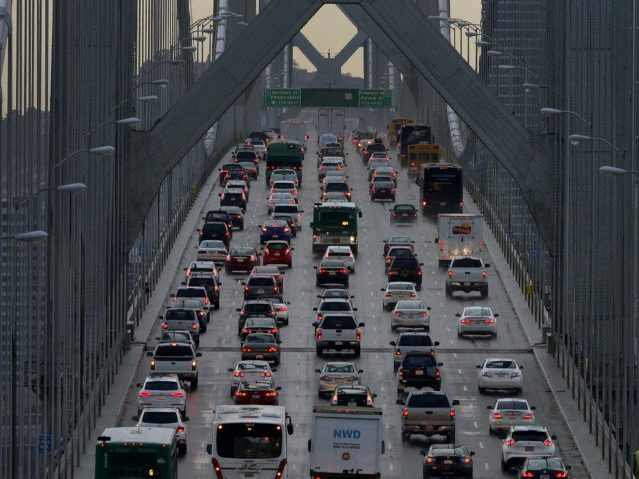 AAA Travel projects that more than 54 million Americans will hit the road for the Thanksgiving holiday weekend — up 4.8 percent since last year and the largest number of travelers since 2005.
"Consumers have a lot to be thankful for this holiday season: higher wages, more disposable income and rising levels of household wealth," Bill Sutherland, AAA Travel senior vice president," said when his organization released its projections earlier this month. 
"This is translating into more travelers kicking off the holiday season with a Thanksgiving getaway, building on a positive year for the travel industry," Sutherland said.
AAA defines the Thanksgiving holiday period as Wednesday, November 21 to Sunday, November 25.
Some other highlights of the AAA report:
• Automobiles: The vast majority of travelers – 48.5 million – will hit the road this Thanksgiving, nearly 5 percent more than last year.
• Planes: The largest growth in holiday travel is by air, at 5.4 percent, with 4.27 million travelers.
• Trains, buses, and cruise ships: Travel across these sectors will increase by 1.4 percent, with a total 1.48 million passengers.
The AAA projection also included data that shows that in many Americans cities drivers will spend as much as four times on the road as during a regular commute.
The only bad news is that gas prices are the highest consumers have paid in four years, with a national average of $2.79 as of November 1 — up 31 cents from one year ago.
And AAA, which provides roadside assistance to members, said it expects to rescue some 360,000 motorists, mostly for dead batteries, lockouts, and flat tires.
Follow Penny Starr on Twitter
http://feedproxy.google.com/~r/breitbart/~3/LcxCh6ECXyQ/