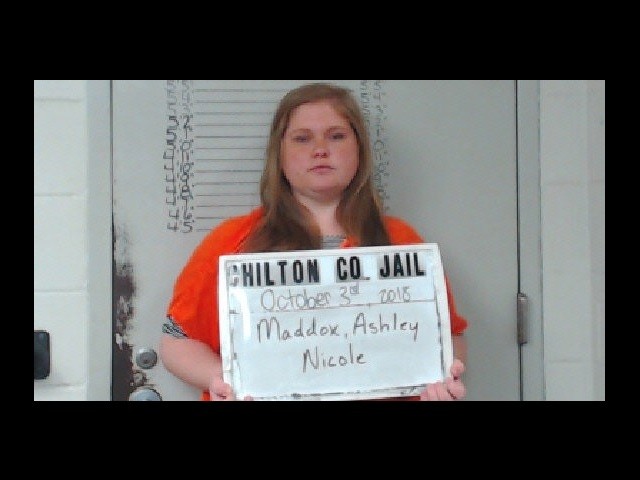 Authorities arrested an Alabama high school teacher Wednesday, accusing her of committing 12 sex crimes against three different students.
Police charged Ashley Nicole "Nikki" Maddox, 31, with two Class C felony counts and 10 Class A misdemeanors, Chilton County Chief Deputy District Attorney CJ Robinson told AL.com.
Maddox, who is married and has a son, taught Algebra I and Algebraic Essentials at Chilton County High School.
Chilton County High School administrators had investigated Maddox for an administrative matter but turned over their investigation to a school resource officer once criminal allegations against her came to light.
Police then launched an investigation into the allegations, in which students told authorities that Maddox "subjected them to inappropriate and illegal sexual contact," Robinson said.
The deputy district attorney added that the alleged sex crimes took place over several months. Authorities have not made public the details of her alleged crimes.
Police arrested Maddox and booked her into the Chilton County Jail Wednesday morning. Officials released her several hours later after she posted a $17,500 bond. No court date has been scheduled yet.
Maddox faces multiple charges, including two counts of a school employee having sex with an underage student, two counts of a school employee soliciting sex with a underage student, four counts of a school employee distributing obscene material to a student, and four counts of aiding the delinquency of a minor.
Teachers who have been caught having sex with the students they teach have received stiff penalties for their crimes. In September, a judge sentenced a Texas high school teacher to eight years in prison for having sex and smoking pot with a 15-year-old student.
http://feedproxy.google.com/~r/breitbart/~3/KHzriAcKHa8/