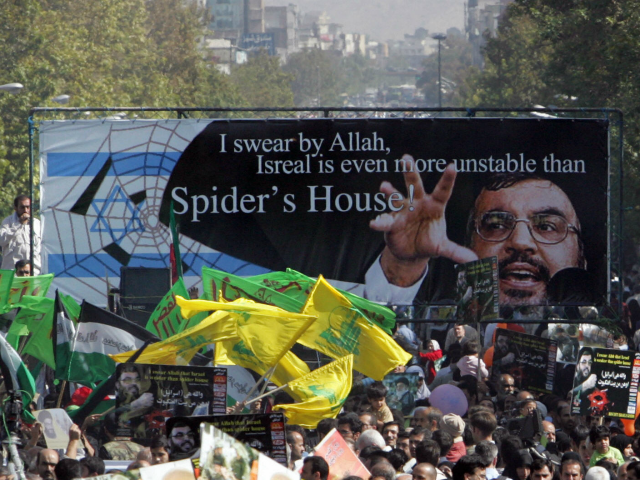 The leader of the Hezbollah terrorist organization warned Thursday his Lebanon-based group has acquired a stockpile of illicit weaponary and rockets despite traditional supply lines through war-torn Syria being cut.
"No matter what you do to cut the route, the matter is over and the resistance possesses precision and non-precision rockets and weapons capabilities," Sayyed Hassan Nasrallah said, addressing Israel in a broadcast speech reported by Reuters.
"If Israel imposes a war on Lebanon, Israel will face a fate and a reality it has never expected on any day," he added.
With financial and strategic support from Iran, Hezbollah has been a major player in Syria and a supporter of President Bashar al-Assad during the country's seven-year-long civil war.
The warning from Hezbollah came within hours of the U.S. State Department confirming its ally Iran remains the world's leading state sponsor of terrorism.
The State Department's annual survey of global terrorism accused Iran of intensifying numerous conflicts and undermining governments throughout the Middle East and beyond through the use of Hezbollah proxies.
Iran's Revolutionary Guards helped form the Shiite Muslim terror group  in the early 1980s and today Israel regards Hezbollah as one of the single biggest terror threats to its security.
Follow Simon Kent on Twitter:

Follow @SunSimonKent

or e-mail to: skent@breitbart.com



http://feedproxy.google.com/~r/breitbart/~3/wMYHEPMeFx0/