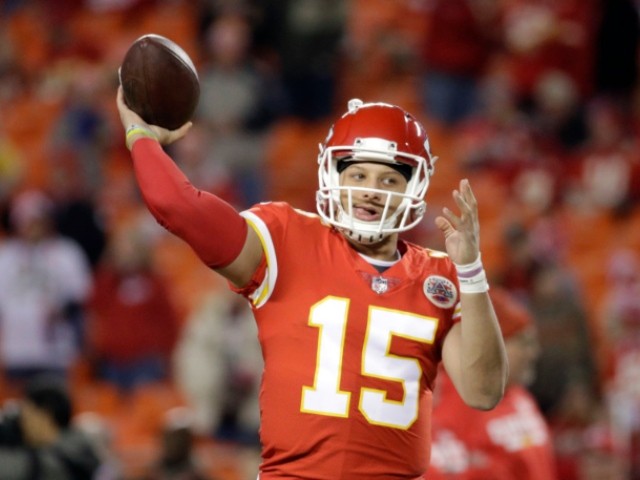 The Kansas City Chiefs' quarterback Patrick Mahomes recently revealed that he loves ketchup. The admission brought the Heinz company to offer the player ketchup for life if he could get 57 touchdowns this season.
Mahomes made his admission in a recent ESPN article where he said he puts ketchup on steak and even macaroni and cheese.
"I'm a big ketchup fan. I've always been, a little bit more when I was younger, but it is crazy how social media blows things up these days," Mahomes said.
Sensing a good public relations opportunity, the Heinz company jumped in to offer the player ketchup for life if he can make 57 touchdowns in the 2018 season. 57 because, you know, "Heinz 57," USA Today reported.
Hey @patrickmahomes5, you give us 57 touchdowns, we'll give you Heinz on your steak for life. https://t.co/UeZdmMZUnv

— Heinz Ketchup (@HeinzKetchup_US) November 15, 2018
"If it happens and I get ketchup for life, I'll be sure to share it with some of the offensive linemen," Mahomes said after the Heinz tweet.
So, how likely is it that Mahomes would win the tomatoey prize? Probably not very. The current NFL record is 55 touchdowns thrown by Peyton Manning in 2013.
Mahomes has only hit 31 touchdown passes so far this season and would have to throw four per game for the rest of the season to reach the goal. He already has a league-best record this year, granted, but the chances that he will be able to throw 24 more TDs before the season ends is not very likely.
Follow Warner Todd Huston on Twitter @warnerthuston.
http://feedproxy.google.com/~r/breitbart/~3/1puNrs1mg5U/