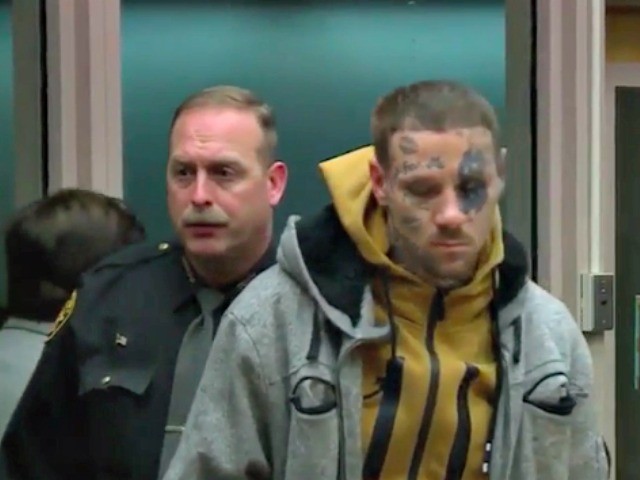 An Ohio man with multiple facial tattoos racked up his 54th arrest this Tuesday after police charged him with allegedly kidnapping a woman and holding her for ransom.
Authorities charged Michael Mann, 35, of Cincinnati, on Tuesday with the alleged kidnapping and holding a victim for ransom in October, WLWT reported.
When Mann appeared in court for his arraignment hearing Wednesday, prosecutors described how he held his victim against her will until her sister paid him $100.
"Police responded to a check cashing store where a woman said her sister was being held against her will until she returned with $100," Dave Wood of the Hamilton County Prosecutor's Office told the court. "The defendant was the person holding her for ransom."
A judge then set Mann's bond for $200,000.
The heavily-inked suspect had a history of 53 other arrests for criminal charges including assault, burglary, and drug possession, prosecutors said.
In the past year alone, Mann had been arrested on counts of domestic violence and burglary.
The Cincinnati Enquirer reported that the inked bandit allegedly snuck into an open window where his child's mother resided before choking and assaulting her.
Mann had also been arrested in 2017 for allegedly burglarizing a home with an accomplice.
http://feedproxy.google.com/~r/breitbart/~3/mP98-Z5fuio/