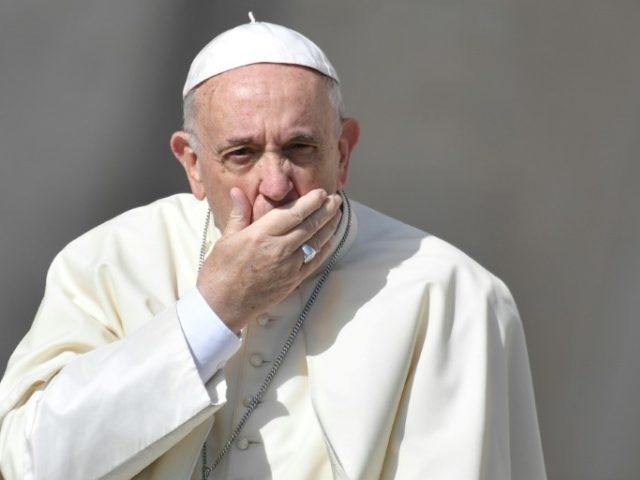 The president of the Latin American Episcopal Council (CELAM) came out Tuesday in defense of Pope Francis, who faces allegations of having knowingly rehabilitated serial homosexual abuser Cardinal Theodore McCarrick.
"The attacks against the pope seem to us to be completely unjust," said CELAM president, the Colombian Cardinal Rubén Salazar in an interview with Religión Digital.
On August 25, the former papal nuncio to the United States published an 11-page report, in which he accused Pope Francis of reinstating Cardinal Theodore McCarrick to a position of prominence despite knowing of McCarrick's homosexual abuse of priests, seminarians, and laypeople, including minors.
In his report, Archbishop Carlo Maria Viganò said that Pope Benedict had imposed sanctions on Cardinal McCarrick forbidding him from traveling, celebrating Mass in public, or participating in public meetings, but that Pope Francis later lifted these sanctions and made McCarrick a close personal adviser.
Bishops "must have the courage to tear down the culture of secrecy and publicly confess the truths we have kept hidden," Viganò declared, before calling on Pope Francis to resign his office as pope.
Now that "the corruption has reached the very top of the Church's hierarchy," he said, "my conscience dictates that I reveal those truths regarding the heart-breaking case of the Archbishop Emeritus of Washington, D.C., Theodore McCarrick, which I came to know in the course of [my] duties."
Since the publication of the report, a number of American bishops have stepped forward calling for a thorough investigation into the "credible allegations" it contains.
In his interview Tuesday, Cardinal Salazar said that the bishops of CELAM stand behind Pope Francis "because we know that one of the great concerns that Pope Francis has had is to eradicate every sort of abuse from the church and therefore it is a task that he has undertaken with full sensitivity, responsibility, and seriousness."
In this light, "these attacks seem to us to be completely unjust," he said.
Earlier this month, the Argentinian Bishops Conference also came to the defense of Pope Francis, calling the former nuncio's allegations against him a "ruthless attack."
The leaders of the Argentine Episcopal Conference (CEA) sent a letter to the pope expressing their "fraternal and filial closeness" at a time in which he is "suffering a ruthless attack motivated by various petty-minded worldly interests."
"As the pilgrim people of God in Argentina, pastors and faithful, we want to show you our fraternal and filial closeness," the bishops wrote, noting that they share the pope's "sorrows and hopes."
Pope Francis himself has taken to comparing those who accuse bishops of wrongdoing with Satan, the "Great Accuser."
He has also defended his own refusal to answer the allegations by suggesting that he is imitating Jesus who was silent before his accusers during his passion.
On Tuesday, the pope said that bishops who are accused should remain silent like Jesus on Good Friday when the crowds called out for his crucifixion.
When people insulted Jesus on Good Friday and shouted, "Crucify him," the pope said, "he remained silent because he had compassion for those people deceived by the powerful."
"He was silent. He prayed," Francis said.
"In the same way, the pastor, in difficult times, in times when the devil is unleashed, where the pastor is accused—accused by the Great Accuser through so many people, so many powerful ones—suffers, offers his life and prays," the pope said.
Follow Thomas D. Williams on Twitter Follow @tdwilliamsrome
http://feedproxy.google.com/~r/breitbart/~3/AjVStbO6Uas/