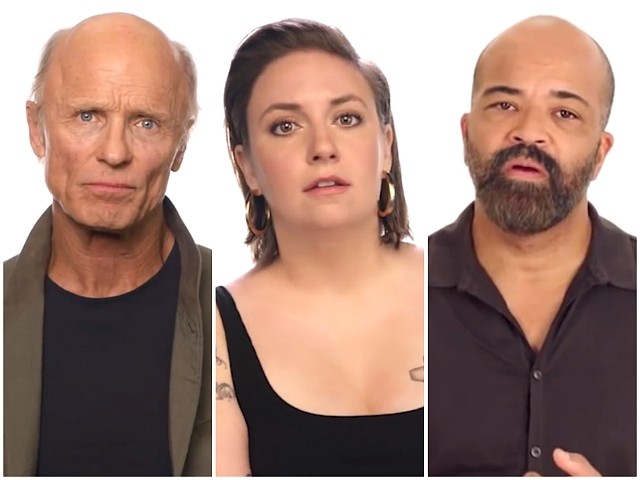 A group of A-list HBO stars lent themselves to stand in silence in a new video meant to encourage Americans to get out and vote in November.
In the video entitled, "Rock the Vote," stars such as Westworld star Ed Harris, Camping producer Lena Dunham,  Sarah Jessica Parker, Kumail Nanjiani, Tony Hale, Game of Thrones creator George R.R. Martin, and more stand in silence with the message that, in November, the most important voice is the voter's voice.
The one-minute ad ends with the message, "Right now, there's only one voice that needs to be heard. Yours."
The ad was created by HBO in partnership with Rock The Vote.
"The right to vote is one of the most ignored gifts of our democracy," Dennis Williams, HBO's senior vice president of corporate social responsibility, said in a statement. "At HBO, we often have programs that give voice to the underrepresented. This partnership with Rock the Vote is us encouraging you to use your voice so that you are heard."
"There needs to be a heightened awareness of the importance of all American voices, especially those of young people," Rock the Vote president Carolyn DeWitt added. "By voting, these voices can be put to real use."
The two groups plan to cooperate on a voter registration campaign aimed at college campuses across the country staring soon.
Follow Warner Todd Huston on Twitter @warnerthuston.
http://feedproxy.google.com/~r/breitbart/~3/KenSeV3jsEQ/