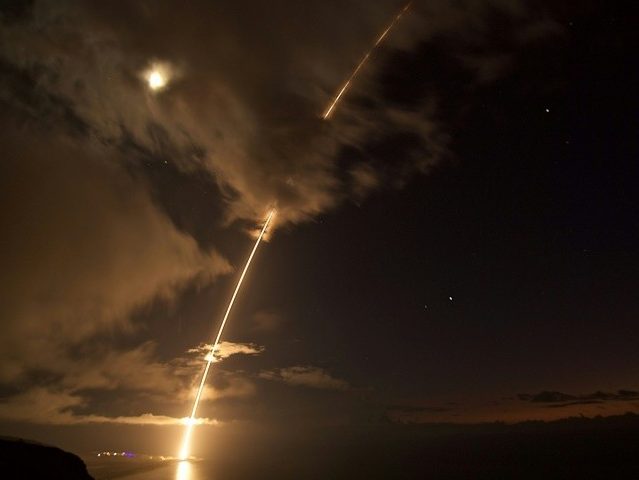 James Sean Shields is suing the state of Hawaii for the missile attack false alarm that he claims caused his heart attack.
Shields and his partner Brenda Reichel are both plaintiffs in the suit. The couple was living in the "Hawaii Kai" neighborhood of Honolulu, Hawaii, in January when an alert was sent out that said, "Ballistic missile threat inbound to Hawaii. Seek immediate shelter. This is not a drill."
According to the complaint in the suit, "Both plaintiffs believed this message to be true and were extremely frightened and thought they were going to die." When Reichel's son, a member of the Hawaii Army National Guard called to confirm that he believed it was real, they made a grave decision. As they were already on their way to an Oahu beach, they decided that they would die together there on the sand.
At 8:15 a.m., they arrived and began calling loved ones to say goodbye. That is when Shields began to feel a "severe and painful burning in his chest area." 38 minutes after the alert went out, the state managed to remedy their mistake, but it was almost too late for Shields.
At 9:30 a.m. Reichel brought Shields to the Straub Medical Center. There, Shields went into cardiac arrest. CPR, defibrillation, and then surgery saved his life — all the while, still apparently believing they might not survive the day. During the medical activity, they claim not to have seen the second alert that confirmed the first was a false alarm.
Defendants in the suit include the state of Hawaii, former Hawaii Emergency Management Agency administrator Vern T. Miyagi, 10 unnamed employees of the state of Hawaii, 10 John Does, and 10 "Doe entities."
When U.S. Democratic Senator Mazie Hirono asked the Department of Homeland Security to examine the Federal Emergency Management Agency's role in the false missile alert, DHS recommended changes to the emergency alert system itself. Other investigations have blamed the false alarm on "human error and inadequate management safeguards."
http://feedproxy.google.com/~r/breitbart/~3/fQMhLz9TuI8/