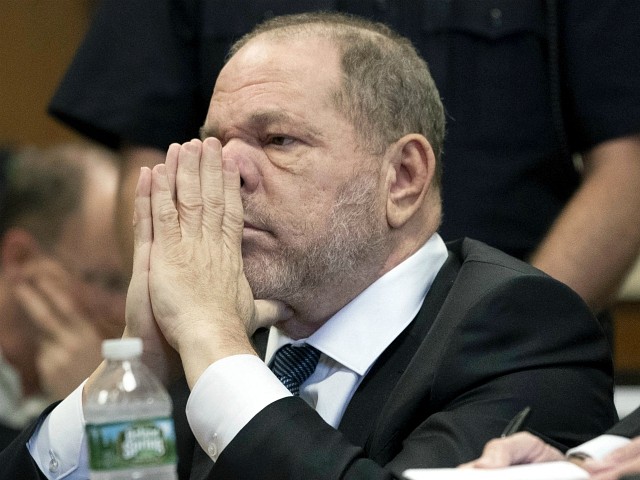 Disgraced Hollywood film producer Harvey Weinstein wrote recently in a now-leaked email to associates that the investigation into more than 80 women accusing the outcast Hollywood mogul of sexual assault and rape has been "the worst nightmare" of his life, TMZ reports.
"I've had one hell of a year… the worst nightmare of my life. As you can see from these articles, the police have played a very difficult role in my investigation," wrote Weinstein. "All 3 police officers have either been retired, or repositioned from the SVU."
"The articles are self explanatory, but I'd like to speak to you on the phone if you have some time," he continued. "There is more to this story…I appreciate your confidentiality. Have a read of these articles. I wish I didn't have to ask, but I'd be very appreciative of your time. Best, Harvey."
Harvey Weinstein has denied all allegations of nonconsensual sex, with his attorney challenging the credibility of his accusers.
Weinstein was indicted on six felony sex crime charges in May and ordered to remain within the New York and Pennsylvania until he is arraigned. He pleaded not guilty in July and was released on bail. In October, prosecutors dropped one of those criminal charges involving a third, unnamed woman after evidence surfaced that New York Det. Nicholas DiGaudio coached a witness to keep quiet when she raised doubts about the veracity of the allegation. Prosecutors revealed that DiGaudio allegedly urged the rape accuser to delete material from her cellphones before she handed them over to prosecutors. The woman didn't delete any information and instead asked a lawyer for advice, prosecutors said. DiGaudio's union has said he "was simply trying to get to the truth" and wasn't trying to influence the investigation. He is no longer involved in the Weinstein case.
Brafman, in the filing, said Harvey Weinstein was caught in the middle of a public feud between the New York Police Department and the district attorney's office.
Brafman said that police had pressured prosecutors into charging Weinstein by publicly demanding an arrest and indictment and talking openly to reporters about witnesses and purported evidence.
After the flood of sex misconduct claims against Weinstein last year, District Attorney Cyrus Vance Jr. came under heavy scrutiny for declining to charge him over an Italian model's allegation that he groped her in 2015. Police also set up a sting in that investigation, and the model later recorded an in-person encounter in which she confronted Weinstein. He alternated between apologizing and trying to persuade her to go to his hotel room.
Last month, the New York Police Department reiterated its statement that "the evidence against Mr. Weinstein is compelling and strong" and that it will continue to work with prosecutors "to deliver justice for the courageous survivors who have bravely come forward."
The Associated Press contributed to this report. 
http://feedproxy.google.com/~r/breitbart/~3/1NerGJsalRA/