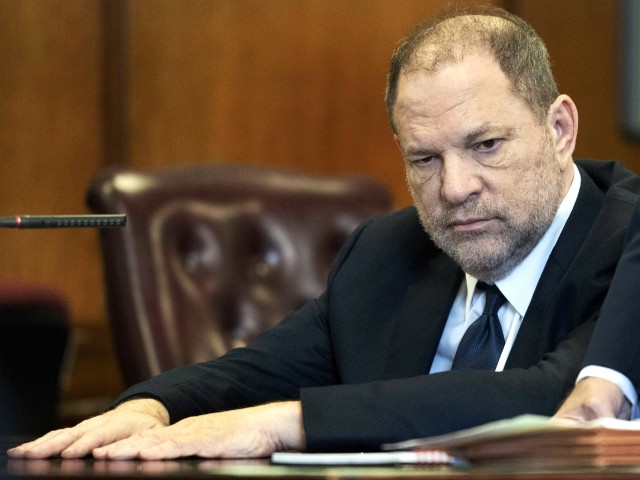 Disgraced movie producer Harvey Weinstein has been accused of yet another act of sexual misconduct by a Polish model who alleges that she was preyed upon by Weinstein when she was 16-years-old.
Page Six reports that in New York City in 2002, Harvey Weinstein allegedly picked up a 16-year-old Polish model on the pretense of having a "business lunch," but took her to his apartment.
The report states:
"…Weinstein wasted no time in aggressively and threateningly demanding sex," the suit alleges. He told the distraught starlet that if she wanted to be an actress she had to give in to his perverted desires.

…

"He then took off his pants and forcibly held Jane Doe while taking her hand and making her touch and massage his penis," the filing states.

Weinstein allegedly became enraged when the terrified teen objected and refused to let her leave — but eventually relented, the suit says.
The accuser, who is remaining anonymous, also alleged that her refusal to have sex with the 66-year-old producer led to him trying to ruin her career.
Weinstein's lawyer Ben Brafman denied these new allegations, saying in a statement that the story is "preposterous."
"Like so many other women in this case who have already been exposed as liars, this latest completely uncorroborated allegation that is almost 20 years old will also be shown to be patently false," the statement reads, according to the Los Angeles Times.
Weinstein has been hit with dozens of allegations of sexual harassment, assault, and misconduct since the #MeToo movement kicked off last fall.
The Academy Award-winning producer was arrested in May on charges of rape. He has denied all allegations.
http://feedproxy.google.com/~r/breitbart/~3/SQ_yQho3QR4/