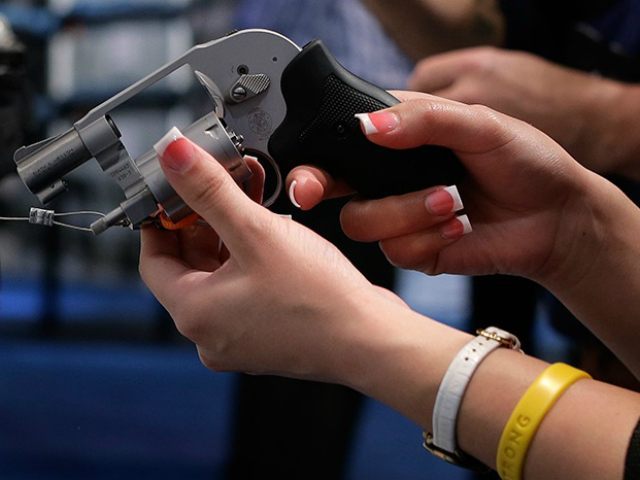 Harvard graduate student Leyla Pirnie was asked to move out of her apartment after her roommates discovered she possessed legally owned firearms.
The Washington Free Beacon reports that Pirnie's roommates allegedly rummaged through her belongings while she was away from the apartment, discovered her guns, and emailed the landlord to complain. One of the roommates told the landlord: "We discussed with Leyla that all of us are uncomfortable with having firearms in the house, and that their presence causes anxiety and deprives us of the quiet enjoyment of the premise to which we are entitled."
The landlord, Avid Management's Dave Lewis, then emailed the apartment residents, including Pirnie, to say he had checked with local police, who verified the guns were "being safely and legally stored under lock and key." Despite Pirnie's compliance with the law, Lewis then cited the roommates' discomfort with firearms as grounds for Pirnie to move out of the apartment.
He wrote: "Since it's clear that Leyla wants to keep her firearms, it would be best for all parties if she finds another place to live."
AWR Hawkins is an award-winning Second Amendment columnist for Breitbart News, the host of the Breitbart podcast Bullets with AWR Hawkins, and the writer/curator of Down Range with AWR Hawkins, a weekly newsletter focused on all things Second Amendment, also for Breitbart News. He is the political analyst for Armed American Radio. Follow him on Twitter: @AWRHawkins. Reach him directly at awrhawkins@breitbart.com. Sign up to get Down Range at breitbart.com/downrange.
http://feedproxy.google.com/~r/breitbart/~3/GkvGOpQBvcw/