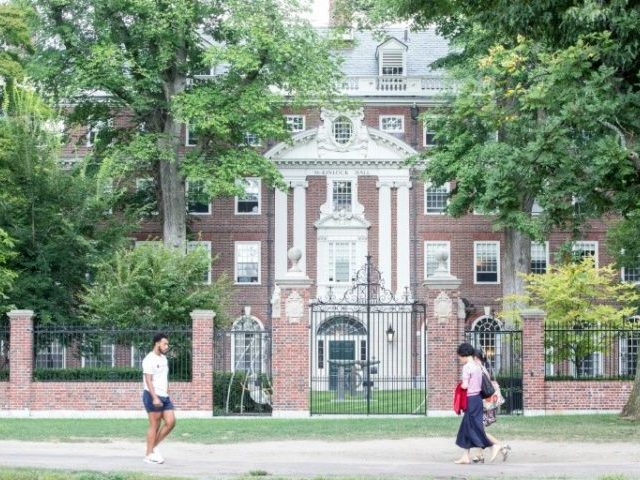 Jin Kyu Park became the first Deferred Action for Childhood Arrivals (DACA) illegal alien to win the Rhodes Scholarship. The 22-year-old South Korean illegal immigrant backed by Harvard University received the prestigious award on Saturday.
Elliot Gerson, the American secretary of the Rhodes Trust, announced on Saturday that it awarded Park the scholarship to continue his studies at the University of Oxford. The Rhodes Trust provides full financial assistance for scholars to pursue a degree at the University of Oxford for two or three years.
Rhodes Scholar applicants must receive an "endorsement" of his or her application from the student's university, meaning that Harvard decided to endorse Park's application over an American citizen or lawful permanent resident. Harvard also backed Park, although he was ineligible for the Rhodes Scholar.
The South Korean illegal immigrant told NBC News on Wednesday that he was thrilled to receive the scholarship and promised to "lift up others in the" DACA community.
"When they first announced it, it was really — I felt nothing but like an immense gratitude," Park said. "Now that gratitude has given way to kind of a desire to use this opportunity to make sure I lift up others in the community. There's no way something like this belongs to just one person."
Park applied for the award last year, but the Rhodes program denied his application because the program did not accept DACA illegal aliens for the award.
The American secretary of the Rhodes Trust told NBC News that Park was "extraordinarily qualified" but it could not change its eligibility policies halfway through the nomination process.
Gerson said he petitioned the trustees, and they subsequently agreed to expand eligibility to include DACA aliens this year.
Gerson said:
In looking for those Americans with extraordinary talent, a combination of academic excellence with character leadership and ambition to serve others, we didn't want to exclude Dreamers who are, in our opinion, such important Americans and who offer so much to this country and to the world.
Park strikes a contrast from most DACA recipients because more than nine in ten DACA recipients hail from Latin America, whereas 1.1 percent of DACA recipients come from South Korea, as does Park.
Further, Park also contrasts from most DACA illegals, as only five to ten percent of DACA aliens enroll in college, according to the American Council on Education. In addition, according to a Migration Policy Institute (MPI) study in 2017, only four percent of DACA recipients graduate from college, far below the roughly 17 percent of similarly aged young Americans who complete their college education.
President Donald Trump has held a contentious relationship with former President Barack Obama's DACA program, which blocked the federal government from deporting illegal aliens. The Trump administration moved to eliminate DACA a year ago; however, the federal courts blocked Trump's move to end the Obama program. In November, a federal appeals court prevented the president from ending DACA, temporarily keeping DACA alive. President Trump has urged the Supreme Court to rule on the issue.
Park said he hopes to start a national conversation about DACA illegal aliens but was "shocked" to see the Rhodes Trust change its decision about DACA aliens so quickly.
Park said, "It came out of nowhere. I didn't expect any of that to happen."
Gerson said the Rhodes Trust appreciated that Harvard endorsed Park last year despite his ineligibility for the award.
"I think Jin is a wonderful example to others and he continues to show great courage under existing law," Gerson said.
http://feedproxy.google.com/~r/breitbart/~3/OpIrMVr9U4E/